Not everybody who adds something to a cart makes it all the way through to purchase a product. When a potential customer provides their contact information but doesn't complete the order, we store that as an abandoned checkout. Abandoned checkouts refer to a cart in which items and other details like email and shipping address have been added, but the user exits without completing the purchase.

Go to Orders > Abandoned Checkouts section in StoreHippo Admin Panel.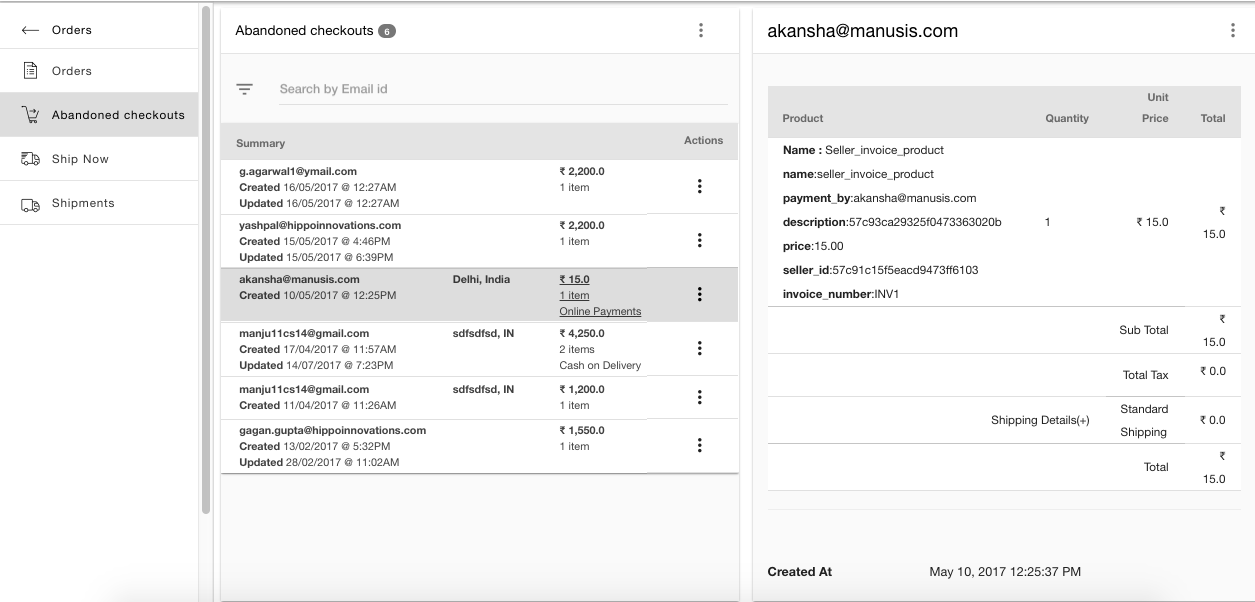 Search and Filter Abandoned Checkouts
If you need to filter specific record of abandoned checkout out of the list, you can easily search and filter the checkouts to process.
You can use the quick search box to search the records of abandoned checkouts by email address.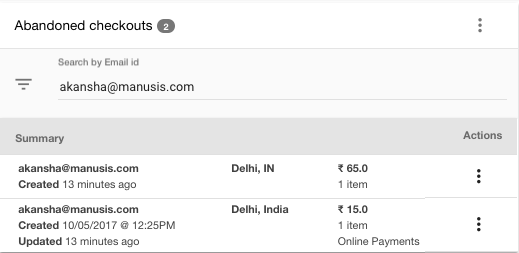 You can create filters using one or more fields in the filters. Filters can be accessed by click on the filter icon on the left side of the search bar. You can filter the orders by email id.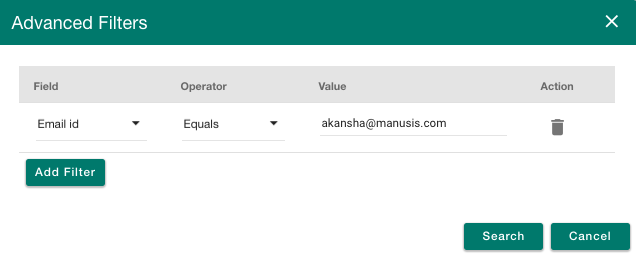 Operations on Abandoned Checkouts
We can perform the operations on abandoned checkouts by clicking on the ellipsis button and choose the desired option from the drop-down menu. The options are as follows: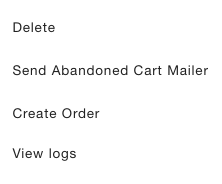 Delete
The delete option is to delete the specific abandoned checkout.
Send abandoned cart mailer
You can send the mailer to the customers who have not completed the checkout process to notify them about their abandoned cart. This helps to bring them back where they left and complete their order. The abandoned cart mailer can be sent in two ways:
Automatically: You can send automatic mailers to the customers who have left their cart abandoned without checkout. Automatic abandoned cart mailers can be enabled in MISC section.

Manually: You can send the mailer from the Abandoned Checkout section by clicking on the send abandoned cart mailer from the drop-down menu.
Create order
You can create orders for your abandoned carts in this section. Click on the Create Order option from the drop-drop menu. Clicking on this option will open a tab for duplicate an order. You can edit the details there and create order.
View logs
When a record is changed, the change is recorded in the Audit Logs entity so that it can be reviewed later. Logs can be viewed for every abandoned checkout using the View Logs option.
Export
You can also export your abandoned checkouts in the same way as you export your regular orders.