At times, you might want to pass additional information to your customers after they have placed an order. For example, in the case of mobile phones, you might want to add IMEI number for the phone for the ordered item. Additional information can be added at the order item level as well as order level. The field is available in order mail notifications, order summary as well as order invoices.
Go to Orders > Orders section of StoreHippo Admin Panel add "additional information" to your orders. Search for an existing order. Click on the ellipsis button of the order and choose the "Add additional info" option from the drop-down menu.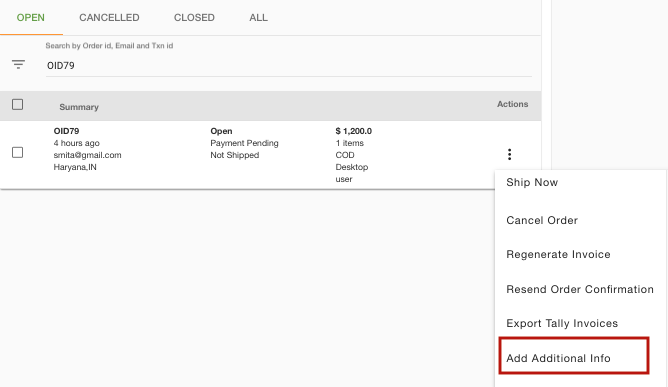 Clicking on this option will open a pop-up where you can provide the information that you want to add to your order or its individual items.
Enter the information in the text area to add information for the order.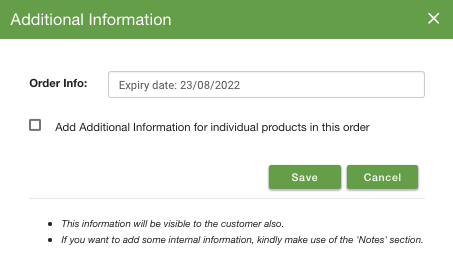 To add info for an individual item, provide the info in the text area highlighted in the below screenshot.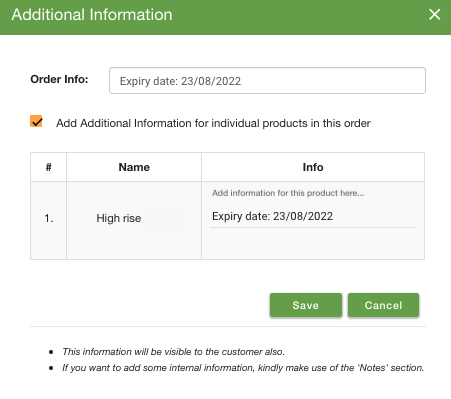 The information will be saved in order details and will be visible in the invoice sent to the customers as shown below.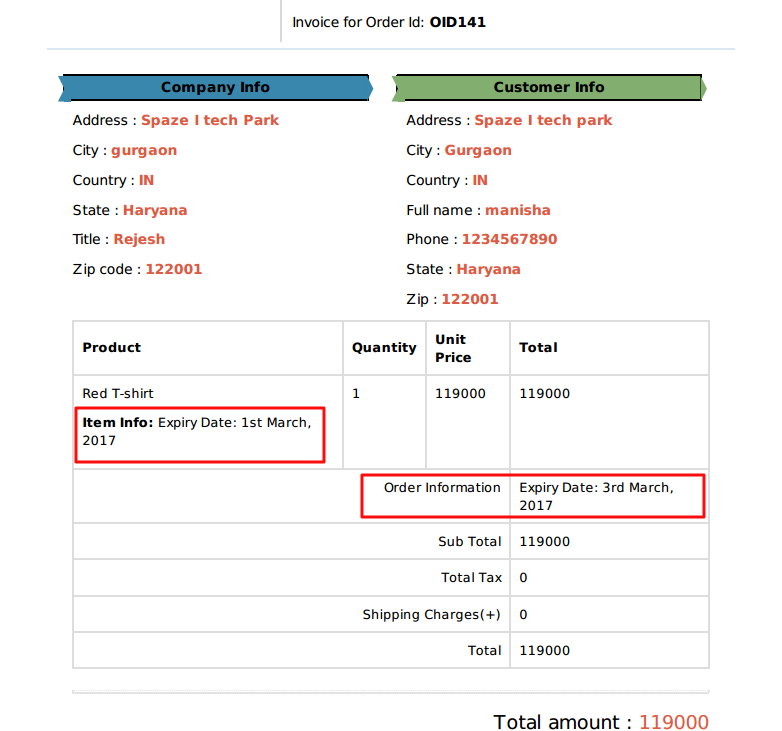 The entered additional info for the order will be also communicated to the customer over email.