StoreHippo lets you to define groups of affiliates and assign groups to them. Grouping of affiliates allow you to perform certain operations on a set of affiliates. For example, to define different ledger rules for different affiliate groups.
Go to Affiliates > Affiliate groups section in StoreHippo Admin Panel to access affiliate groups. You can add the group in this section and then assign an affiliate to an affiliate group.

You can add an affiliate group by clicking on the Add New button and fill the following form.

Name
Provide the name of the group.
Alias
Alias is automatically created from the name of the group.
Assigning groups to Affiliates
When you have defined a group, you need to assign affiliate to the group. To assign an affiliate to a group, follow the below mentioned steps:
Go to the Affiliates > Affiliates section in StoreHippo Admin Panel.
Add or edit an affiliate.
Scroll down to the Affiliate group field. Choose the affiliate group from the drop-down.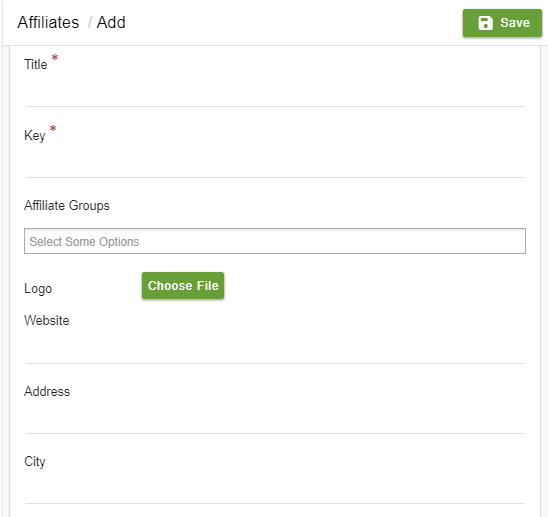 Click the Save button to apply the changes.
The affiliates will be assigned to the entered group. You can assign multiple groups to a single affiliate.