StoreHippo provides an easy-to-use interface for your affiliates. When your affiliate login to your store admin panel, they are directed to the StoreHippo Affiliate Panel. The affiliate can share the referral link, view, and withdraw the balance from the affiliate panel. The affiliate panel contains accessible links to the different sections. It consists of Left Navigation Panel, StoreHippo Dashboard, Top Navigation Panel, and Tabbed Browsing Bar as described below:

Dashboard
The dashboard of the StoreHippo affiliate panel is the starting point of the work for affiliates. Here, the referral link of the affiliates is shown.
Left Navigation Panel
The left navigation bar on the Affiliate Panel contains links to various sections of the panel.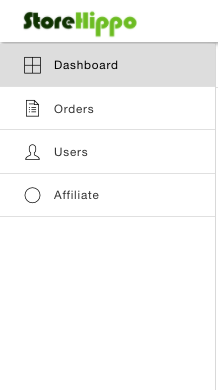 Orders
In the orders section, the affiliates can view the order placed through the respective referral links.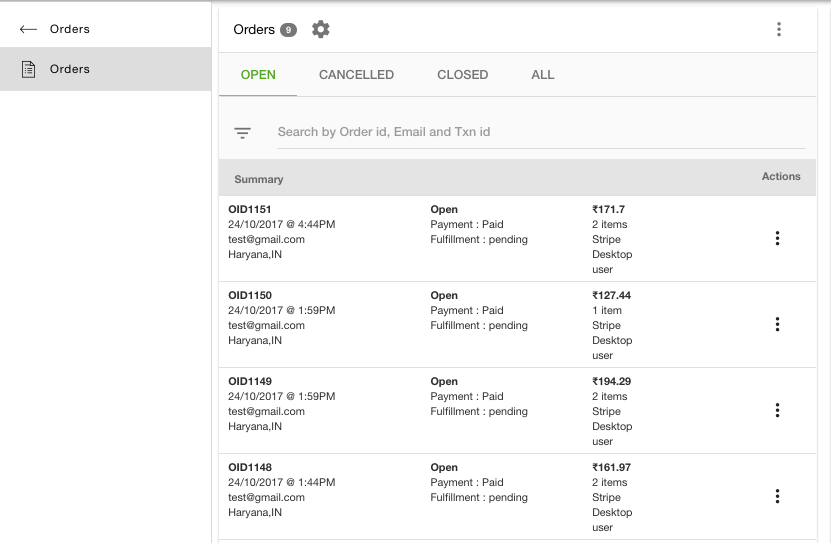 Users
The Users section shows the list of enquiries made by the users.
Affiliate
The affiliate section has an affiliate profile and an affiliate ledger. The affiliate can place the withdrawal request from the affiliate section.
Top Navigation Panel
Top navigation contains various links which are explained below:

Feedback
You can provide suggestions or give feedback that will help us to improve our system.
View site
No need to enter a URL. Just by clicking on View Site, you will be redirected to your store website.
User Profile
You can click on the last icon in the top navigation to view your affiliate profile.
Tabbed browsing bar
To navigate between your admin panel, design theme, and storefront, you have tabs right on your admin panel which allows you to switch between admin, design theme, and storefront with a single click.