To configure Bhash SMS provider with your store, first, you need to register with
BhashSMS
.
Once the account is created, log in to your StoreHippo dashboard go to advance settings-> apps and install BhashSMS app.
Go to settings-> SMS providers.
Click on Add new.

Mention the name as BhashSMS, select type as BhashSMS. Enter the User Name, Password and Sender ID (that you defined while creating account with BhashSMS) of your BhashSMS account.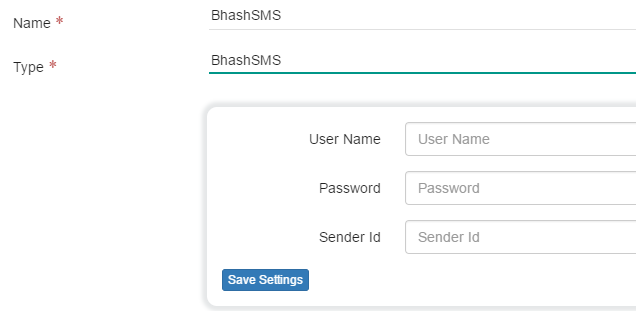 After entering the details, click on Save settings and save the form. Now all the SMS from the store will start sending from your own BhashSMS provider account.