Blogs are articles or posts written in informal or conversational style displayed in the reverse chronological order. Blogs are very effective tools for marketing, announcements, customer engagement, and SEO. StoreHippo offers a comprehensive built-in blog functionality for your store that enables you to run and promote professional blogs in your store.
You can manage blogs in Site > Blogs section in StoreHippo Admin Panel.

You can create multiple blogs for your store. Each blog has multiple blog posts.
Adding a blog
To add a new blog, click on the Add New button in the top right corner. Clicking on the button will open a form with following fields: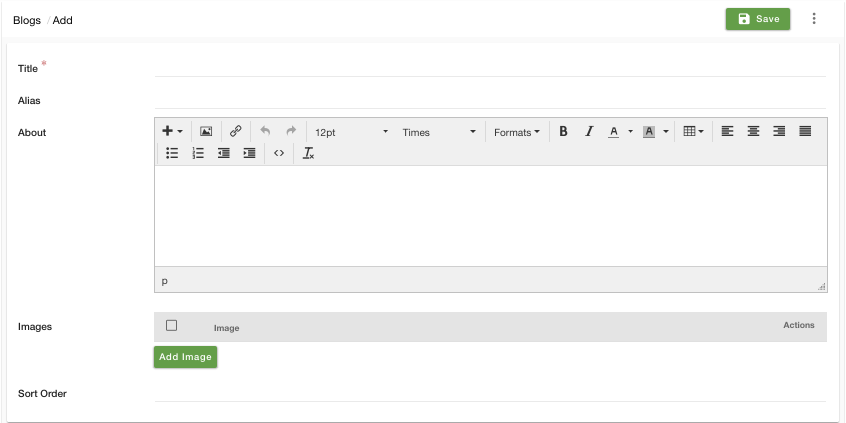 Title
Enter the title of the blog that you want to be displayed to the customers.
Alias
Aliases are used to create unique URL for the blog on your storefront. Aliases are created automatically but you can always modify it to create an SEO friendly URL for the blog.
Content
Enter a brief description of the blog.
Images
Enter the cover images for the blog. You can use the images to show the blogs in your store themes in different ways.
Sort order
You can provide a sorting value for your blog which you want to display.