StoreHippo allows you to set up browser notification provider that you can use to send browser notifications. To set up the browser notifications, follow the steps given below:
Go to StoreHippo App Store.
Find and select the desired app from the app store.

Once you have selected the app, click Install button to install the provider.

Go to Settings > Browser Notification Provider section in StoreHippo Admin Panel.

Click on Add new button. A form will open with the following fields: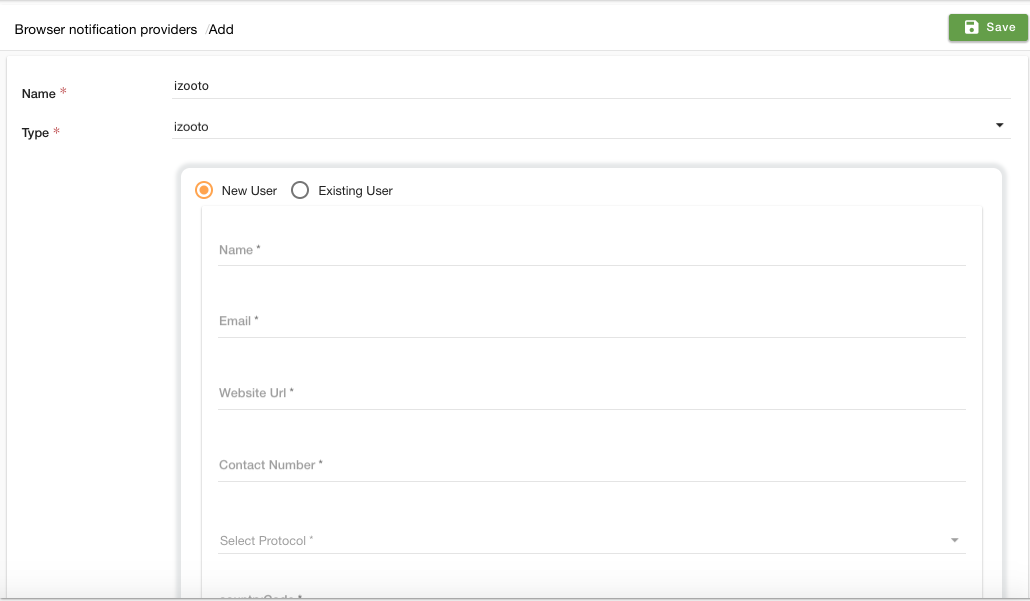 Name
Enter the name that you want to give to the provider account.
Type
Once you have installed the app, the notification provider will appear in the drop-down list. Select the browser notification provider.
Settings
Register yourself, if you are a new user and login if you are an existing one.
Also, Activate the notification provider after adding it. Click on the ellipsis button and choose
Activate
from the drop-down to activate the browser notification provider in your store.

Browser Notification providers supported by StoreHippo
StoreHippo has integrated the APIs of below-mentioned notification providers: