Payments for the COD orders shipped through StoreHippo shipping providers are listed in COD Ledger section.
Go to Plans & Billing > COD ledger in the StoreHippo Admin Panel to manage the COD ledger of your store.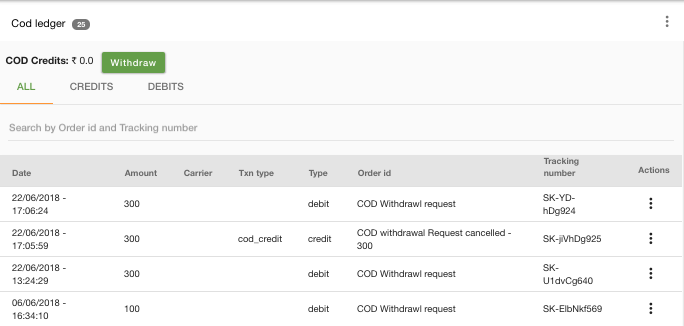 COD Ledger shows the total COD credits that can be withdrawn. Click on the Withdraw button next to COD credits to place a withdrawal request. Clicking on this button will redirect you to the Withdrawal requests section.

COD credits are shown as a credit entry whereas the withdrawal request is shown as a debit entry in the list. A user can search the COD credits on the basis of Order ID and the tracking number.