You can manage companies in the Users > Companies section in the StoreHippo Admin Panel.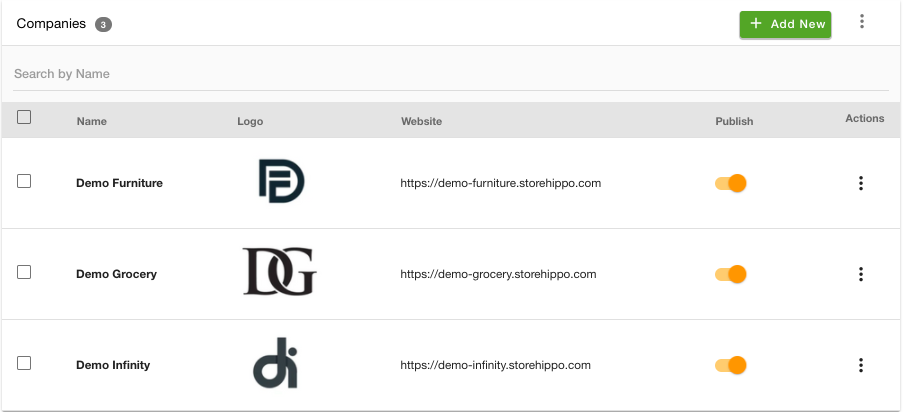 Adding a new company
To add a new company, click the Add New button. Clicking on the button will open a form with the following fields: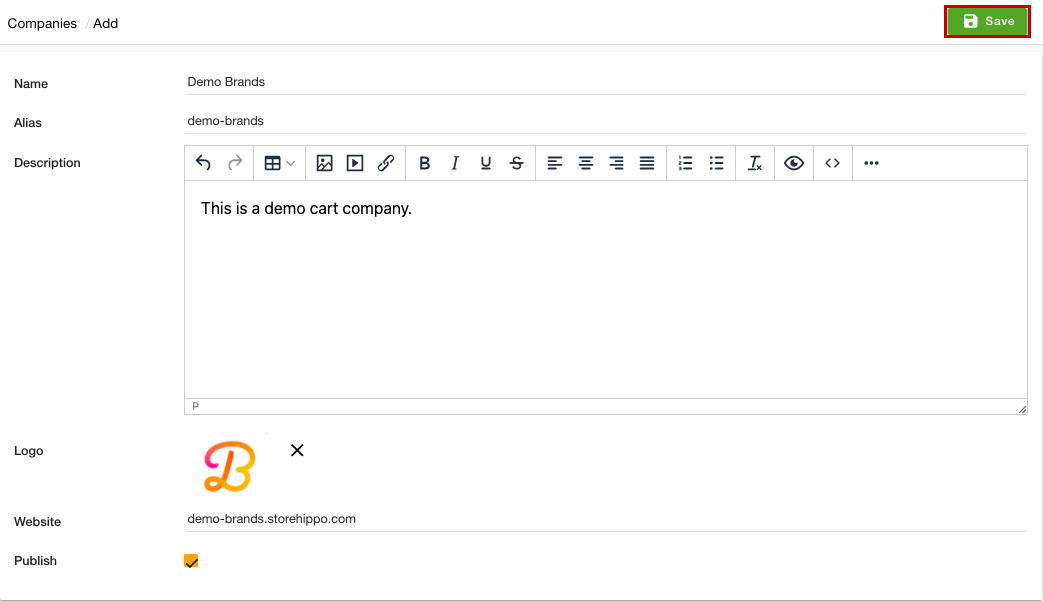 Name
Enter the name that you want to give to the company.
Alias
Alias is automatically generated based on the name.
Description
In this field, enter the description if the company.
Logo
Upload the company logo.
Website
Here, you need to define the company's website.
Publish
Select the publish checkbox to activate the company.
Assigning companies to users
When you have created the companies, you can now assign the users to different companies. To add users to a company, follow the below steps:
Go

to the Users >

Users section in the

StoreHippo admin panel.
Proceed to add a new user or edit the existing one.
Go to the Company field and select the company that you want to assign the user.
Click the Save button to apply the changes.
Now, the selected company will be assigned to the user. Similarly, you can specify the company for other users.