You can configure Google Adwords conversion tracking in Google Tag Manager. This will help you to track visitor movement and actions from the moment they click your online ad. However, before proceeding furtehr, you need to enable Google Tag Manager on your StoreHippo powered store.
After you've enabled the GTM, you can set up tracking tags without needing to access a website's backend or understanding code. Once a single GTM container code has been placed across a site, anyone can add tracking codes for AdWords.
Use Tag Manager to deploy Google Ads conversion tags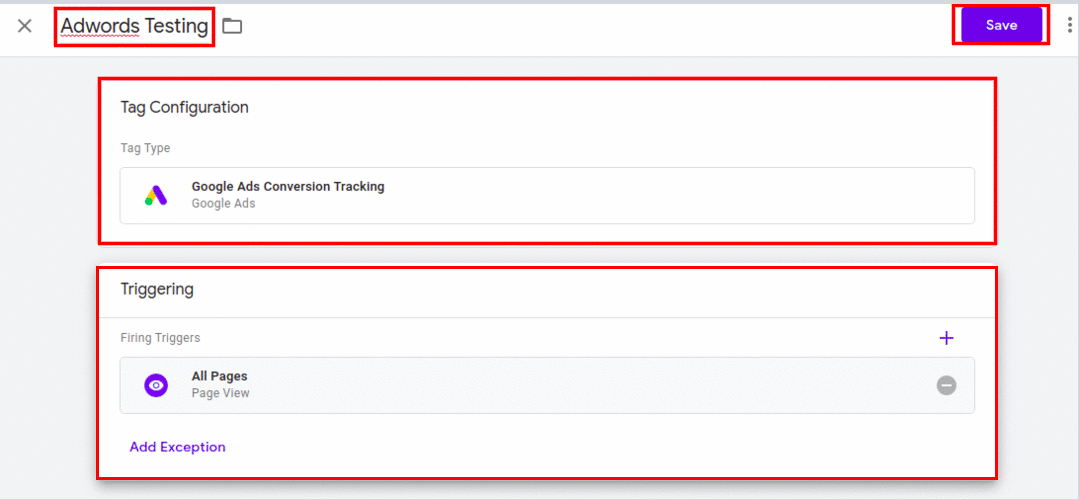 Click the Tools and Settings option in the menu.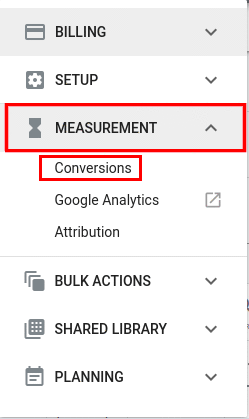 Go to the MEASUREMENT > Conversions option.
Select the name of the conversion that you want to use from the

Conversion action

column.
Expand the tab for

Tag setup

to view the tag details.
Select

Use Google Tag Manager.
Copy the

Conversion ID

and

Conversion Label.

Now, enter the

Conversion ID

and

Conversion Label in the Tag Manager.
Select one or more triggers in the

Triggering

section to specify when the tag should fire.
After that, click

the

Save

button

to complete your tag setup.
NOTE: Make sure that the conversion linker is enabled for optimal web browser compatibility.
Finally, click the Save button and preview the edits and updates.

After you have done the preview, publish it live by clicking the Submit button.
Now, you can get the AdWords tracking in place efficiently through GTM and you can get campaigns off the ground more effectively.