The credit limit for a store is the threshold of outstanding balance which when crossed, results in blocking of the Admin Panel. When you use StoreHippo's pay-as-you-go services e.g. shipping and SMS, you should have enough credit limit so as to cover your charges for some time.
The admin can add a Credit Limit of an amount to the Store by making a payment of the same, which will be treated as a Security Deposit.
Thus the resultant Credit Limit of the Store will be equivalent to that amount.

The option to pay for adding and increasing credit limit is provided in the Plans and Billing section of the store. Any unused amount paid towards increasing the credit limit is refundable.
Go to Plans and Billing > Billing Overview in StoreHippo Admin Panel. The following window will appear: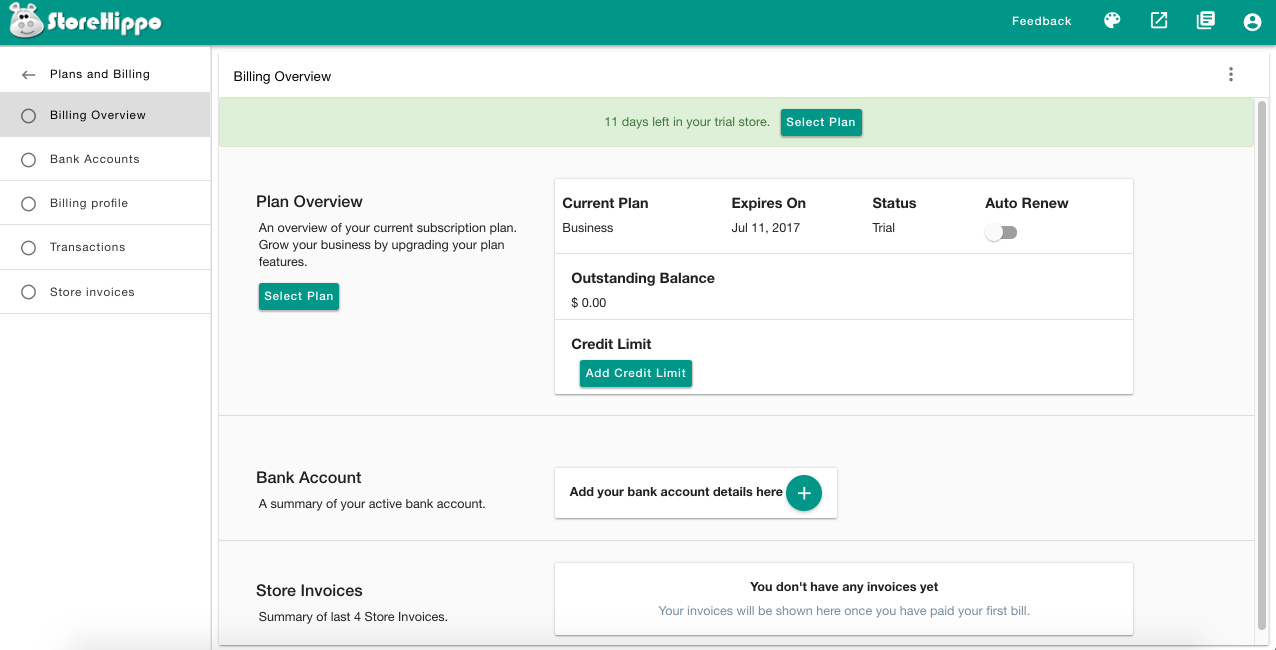 Click on Add Credit Limit.

Enter the amount and click on Pay.

Note: Once your outstanding balance exceeds the credit limit, your admin panel gets blocked automatically.