The address book contains the shipping addresses saved by the customers. You can store multiple addresses in the address book so you don't have to go through the process of entering all the information again.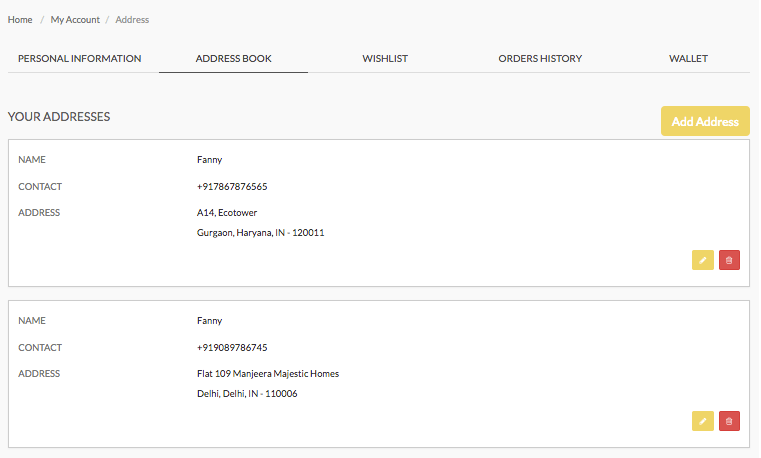 You can edit or delete the previously saved addresses and add a new address.
Wishlists
The wishlists feature allows the customers to save your products to a list which they can revisit later. This lets your customers highlight the products they like for future purchase.