You can easily disable 'Guest Checkout' in your online store with a few easy steps.
1. Go to your 'Admin panel' and click on 'Design Themes'.

2. When the button lands you on the next page. It would look something like this.

3. In the search bar labelled as 'Search Variable', lookup for settings titled as 'Show guest checkout'. When you get it, all you have to do is DESELECT it.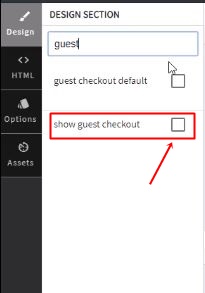 4. That's it. Nothing more to do. The setting has been updated. Now when you access the checkout page as a guest user, 'Guest Checkout' won't be reflected IN BOTH DESKTOP AND MOBILE VIEW.