Many a times store owner receives an order from the customers over the call or offline. If any customer has asked to repeat the previously ordered order, then you can simply duplicate the order.
Go to Orders > Orders section in StoreHippo Admin Panel to create a duplicate order. You can search for the order which you want to duplicate in the search panel.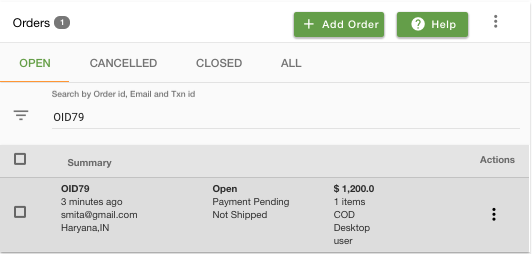 You can find the option to duplicate an order by clicking on the vertical ellipsis button next to an order.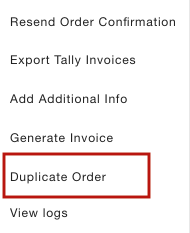 Clicking on Duplicate Order will open up a pop-up where you can review the order details. Here all the data present in the original order will be auto-populated.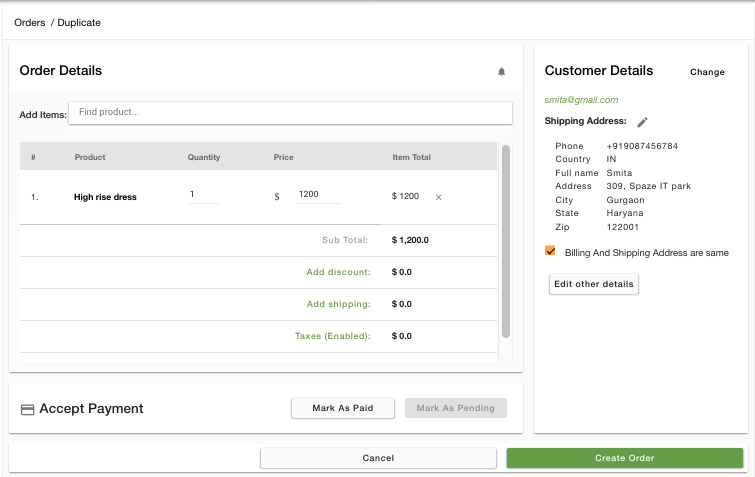 Now you can edit/add the order details of the order in the same way as you create a new order.