On the Customers page in your StoreHippo admin, you can edit and update a customer's details including his/her address.

To edit a customer's details:
1. From your StoreHippo admin, go to the "Users" page.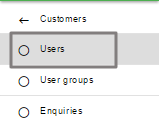 2. Click on the ellipse button on the right hand side of the user name whose details you want to edit. (E.g. In the image below, we have clicked on a customer named "Panosh Marya" for illustration purpose).

A drop down menu will open up with Edit option as the first option.
3. Choose the Edit option.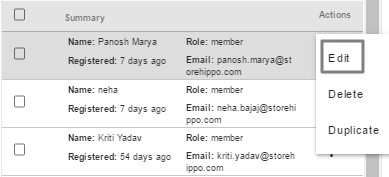 4. A page as shown below will open. Change the address information or other details that you want to update.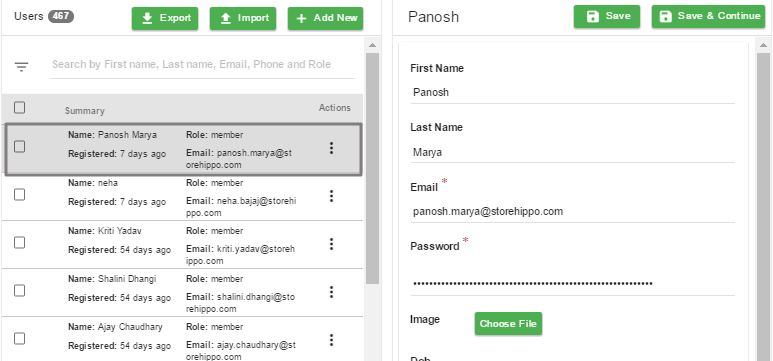 5. Click on the 'Save' button to update the information.