StoreHippo provides the provision to automatically send the push notifications. However, if you are looking for Cloud Messaging configuration, the following steps will help you enable Cloud Messaging for your Android app.
Locate your Google Project Number
The Project Number is automatically assigned by the Google API Console when you create a project. Follow these steps for the same:
Open the menu.
You can find the Project Number in the "IAM & Admin" tab of the Google API console.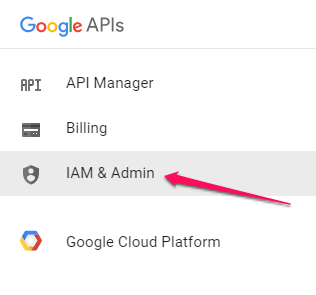 Then go to Settings tab to get your Project Number.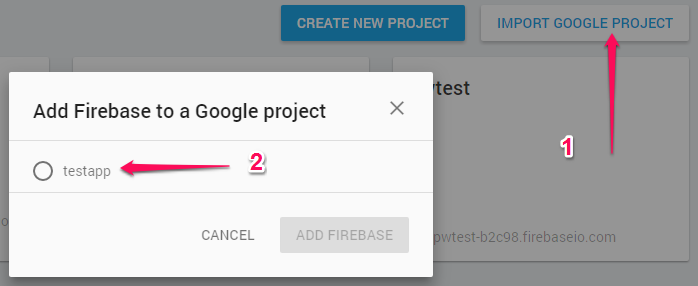 Check, if the correct Project is selected, select a Country and click on Add Firebase.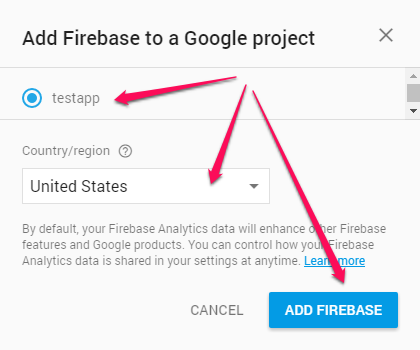 Go to the Project Settings and select Cloud Messaging.

Copy the provided Server Key and Sender ID to your StoreHippo Admin Panel Mobile app record.
Here's the API key you will need to configure your application in the admin panel.
Configuration on StoreHippo
After you have received your API key and number, you can to add them to your store.
Go to the Mobile Apps > Mobile Apps section in your Admin Panel and click on the Push Notification tab. Edit the corresponding record and enter the data.

Copy your
Server Key
to the
Google
API Key
and
Sender ID
to the
Google Project Number
field.
Note: Google Project Number is a unique numerical value created when you configure your Google project (given as Project Number in the Google Developers Console and as Sender ID in the Firebase console).
Note: MismatchSenderID error
If you see "MismatchSenderID" errors in your Push History, please try the following:
Use Browser Key instead of the Server key. Browser Key can be found in Google Developers Console >> API Manager >> Credentials.

Check that the Google Project Number in your app matches the one in your Google Developers Console.