The concept of partialfulfillmentis to allow the store admin tofulfilthe partial orders if the inventory for all of the products in any order is not available at that given point. Partial fulfillmentgives you finer control on the way you ship your orders to your customers. It allows you to divide your order into one or more parts which can be shipped independently. You can also create invoices for partial fulfillments.
Go to Settings > Shipping Settings section in StoreHippo Admin Panel to enable the partial fulfillment.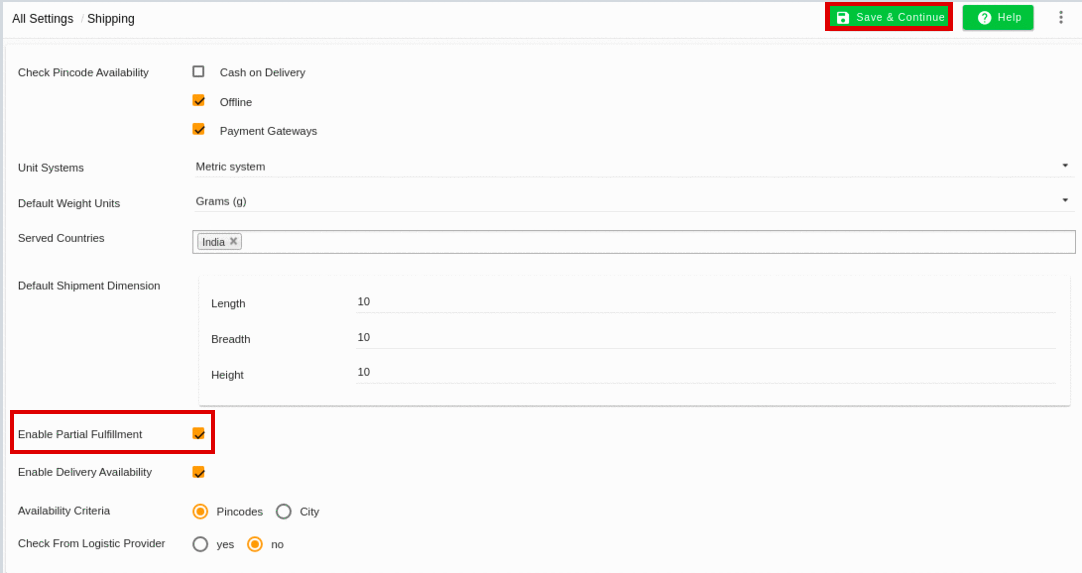 Select the Enable Partial Fulfillment checkbox.
After selecting checkbox, click the Save & Continue button to save the setting.
When you enable the Partial Fulfillment feature in your Admin Panel, you have access to Fulfillments section under Orders.