Export logs allow you to keep track of the export processes in your store. Once you have exported a file, you can view the general file data in the export logs.
Go to Logs > Export Logs section in StoreHippo Admin Panel to access the export logs.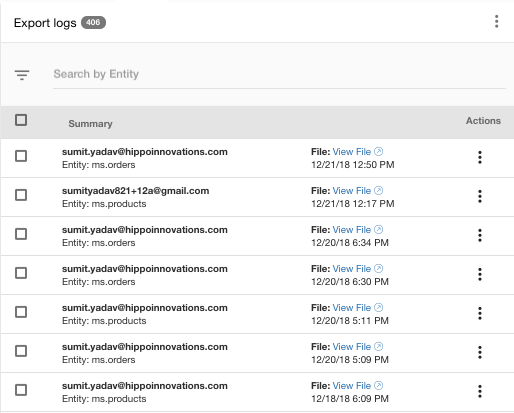 The export logs contain two tabs explained below:
General
The general tab shows a detailed summary of the export log record.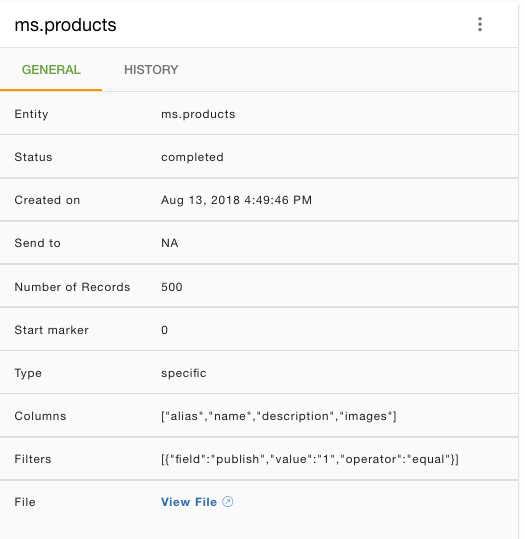 Entity: The name of the entity in which the file is imported.
Status: The status of the import log record, whether it is complete or failed.
Created on: The date and time on which the file was imported.
Send to: The email id to which the file is sent.
Number of Records: The total number of records in the file.
Start marker: The starting index for the exported file.
Type: The type if all columns or specific columns were selected.
Columns: The specific columns that were exported.
Filters: The filters applied to the exported file.
File: The downloadable link of the file exported.
History
The history tab contains the record of the export process.