StoreHippo provides an option to export tally invoices in Orders > Orders section in StoreHippo Admin Panel.
You can export order in Tally format (XML file) by using 'Export Tally Invoices' option.
Go to order and click on the vertical ellipsis icon against it and choose Export Tally Invoices option in the drop-down as shown below: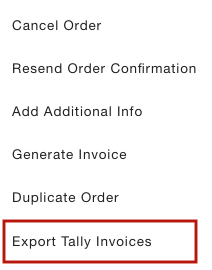 Clicking on this option will download the invoice in XML format. You can directly import this XML file in Tally.
Export Tally Invoices in Bulk
You can also export tally invoices for multiple orders at the same time by selecting the orders for which you want to export invoices.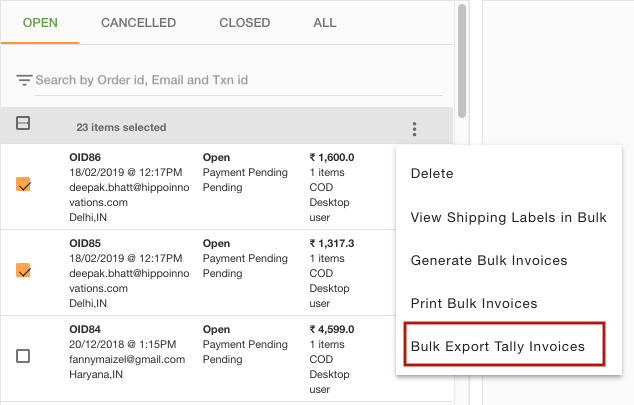 This will download the XML files for the selected orders. Given that you have allowed multiple files download in your browser.