StoreHippo allows you to set up the external payment gateway of your choice in your store. You can integrate any online payment service that has the ability to accept HTTP requests and the capability to process online payment transactions on your store as an offsite payment method. You need to provide the URL selecting the external payment gateway as the payment methods, you can enter the gateway URL of your choice. The customer places an order on your store and selects your "External Payment Gateway" as a payment method. When the customer proceeds to pay by selecting this payment method, then the customer is redirected to your payment method URL.
To set up the external payment gateway, follow the steps given below: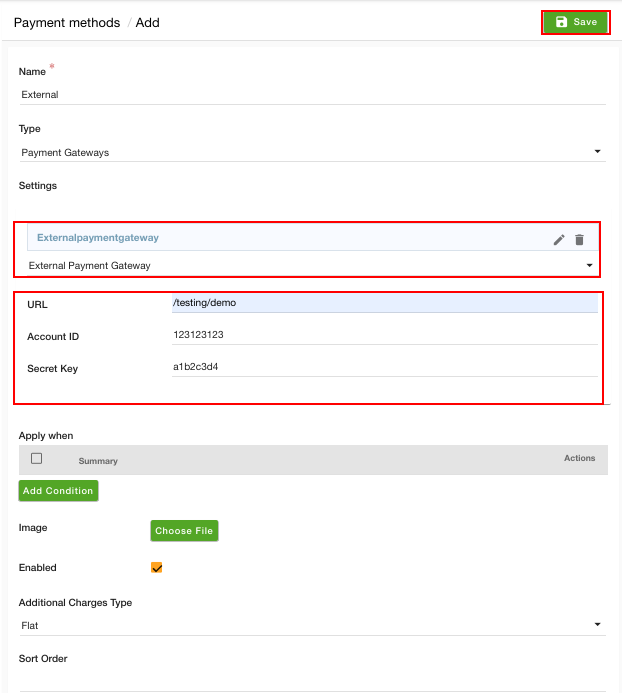 Provide the details and select "Externalpaymentgateway" as the Payment Gateway option.
In the URL field, provide the URL where the payment gateway has to be redirected.
Enter the Account ID and Secret Key in the respective field.
Click the Save button and the external payment gateway will be added to your store.
Now, when the customer clicks on the proceed to pay after selecting this payment method as an option, then the entered URL will open up.