StoreHippo has powerful form building capabilities that can be used to build and customize different forms for your store.
You can manage the forms in the Site > Forms section of StoreHippo Admin Panel.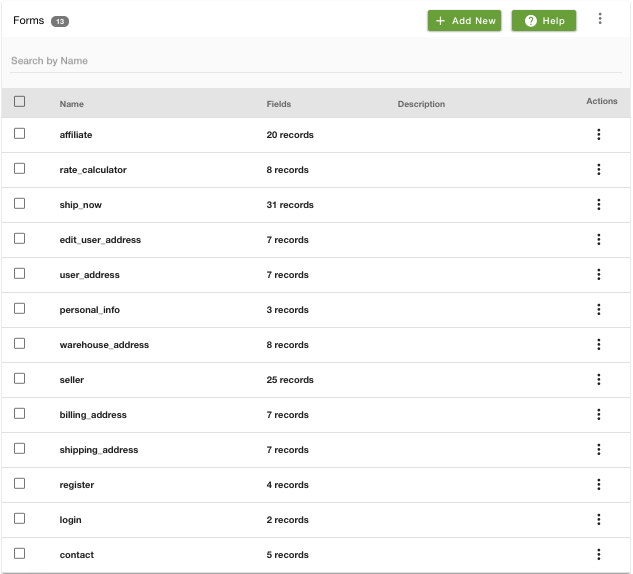 Built-in Forms
StoreHippo provides a number of built-in forms that are used in store themes. Following is the list of built-in forms available:
What can you do with Built-in forms?
Edit the field label
Edit the field type
Edit field validation rule
Add custom field
Hide an optional field from the form
Note: You can not delete the mandatory fields in the built-in forms.
Custom forms
At several occasions, you might need to create custom forms to capture user input from your customers for marketing, auditing, data analysis or other purposes. StoreHippo allows you to create custom forms and uses them in store themes and on static pages.

Examples
How to create a Franchise Request Form?
How to create a Reseller Registration Form?
How to create a Wholesale Buyer Registration Form?
How to add Ask for Help Form on Product Page?
How to add Terms and conditions to a form?