You can also ship multiple orders in bulk using Generate Bulk Pick-Up option. Select the orders for which you want to generate pick-up and select the
Generate Bulk Pick-up
command from the drop-down.
After clicking on the command, the following modal opens. It provides you the option to select pick up address.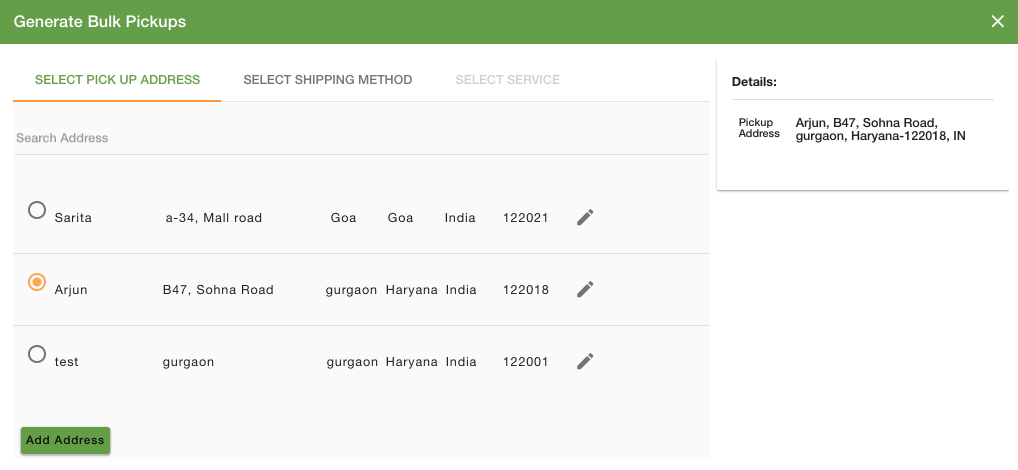 When the desired pickup address is selected, choose a shipping method from the Bulk Pick up modal.

If you select ShipKaro as shipping method, you will be provided the option to choose the service. This function selects the lowest shipping rates from the available services for an individual order and then creates its pickup accordingly.

The result of the bulk pickups is then displayed to review.