Scenario
You are running an online business where you offer both retail and wholesale. You want to provide a discounted price to all your wholesalers.
Example
Productpage for Retailers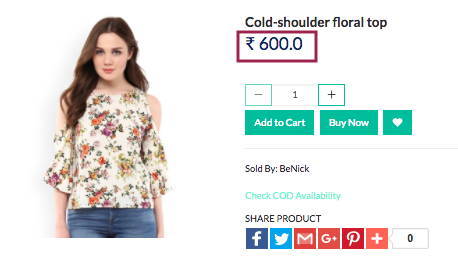 Product Page for Wholesalers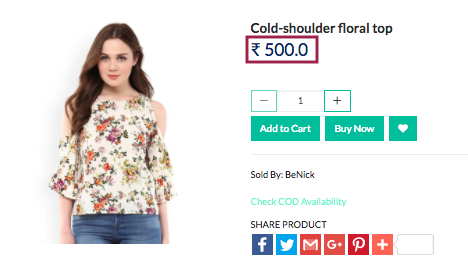 Steps
StoreHippo provides the feature of Price Overrides which allows you to change the pricing of your products for a number of specific conditions. You can have different product pricing for the different type of customers such as retailers and wholesalers.
In this case, you can treat the existing product prices for the retailers and define the new prices for wholesalers through price overrides.
Follow the steps mentioned below to enable price overrides in your store:
Creating User Groups
Go to Users > User groups section in StoreHippo Admin Panel.
Click on Add New to create a new user group.

Provide the Name as "Wholesalers" and save the information.


Assigning User groups to users

Go to Users > Users section in StoreHippo Admin Panel to assign user group to users.
Edit an existing user. Choose 'Wholesalers' from the drop-down in the

User Group

field.


Creating Price Overrides

Go to Price Overrides in StoreHippo Admin Panel to manage the price overriding.
Click on the Add New button in the top right corner to add the new price to override.

Choose the product 'Cold-shoulder floral top' whose price you wish to override from the drop-down.


Select the conditions for which you want to override the prices. In this case, select 'Wholesalers' as in the User group.

Select the Override type as 'Plain Override'.

Enter the amount as '500' which will be used for Override Type.
You can also select a seller if you wish to apply this override rule for a specific seller's products only.
Save the settings to override the price.

Your wholesaler customers can now log in and they will see the override price as shown below.