StoreHippo provides support for seller-based discounts. This functionality allows you to create different discount rules for different sellers. You can add different discount rates, start date/time, end date/time, order conditions, and product conditions for different sellers.
Scenario
Suppose you want to provide different discounts to your customer when they buy the same product from different sellers. However, to do this, you need to add sellers and add linked products. Then, you can set up discounts based on sellers.
Example
In the below examples, for the different sellers, the customer is getting different discounts for the same product of the same price.
From one seller: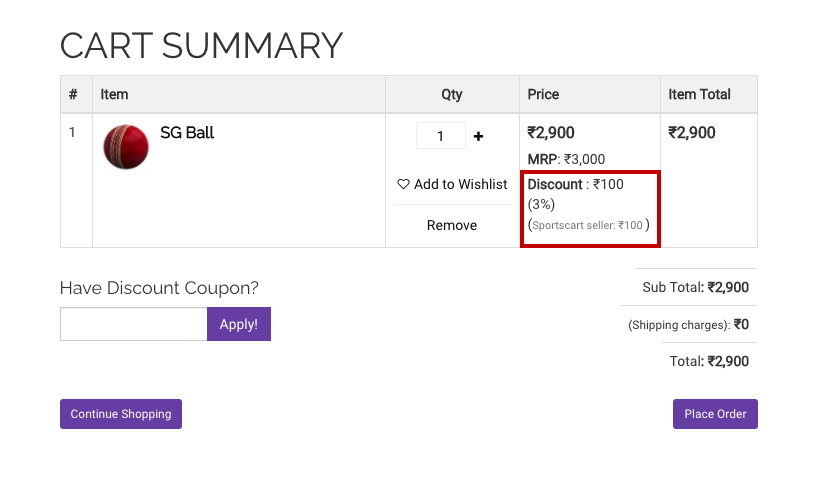 From another seller: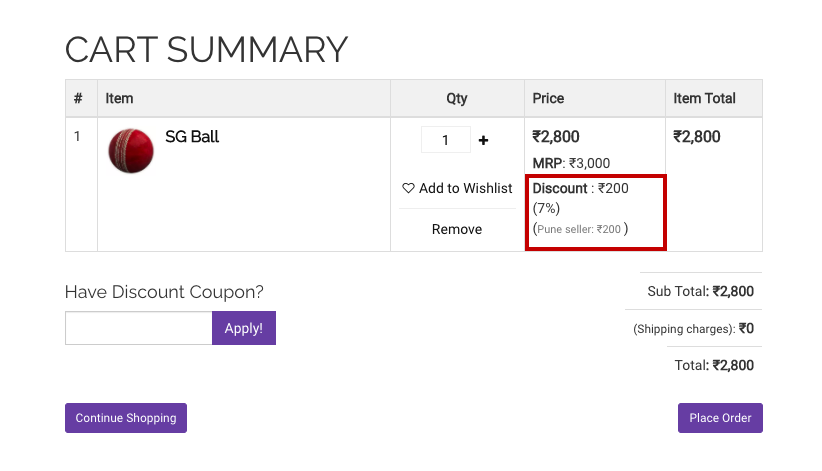 Steps
To set up the discounts based on the sellers, follow the steps mentioned below:
Now, the seller-based discount is created. This discount will be applicable only if the product is bought from the same seller. similarly, you can create discounts based on the other sellers.
Similar Topics