Scenario
You want to add a video to the homepage of your store.
Example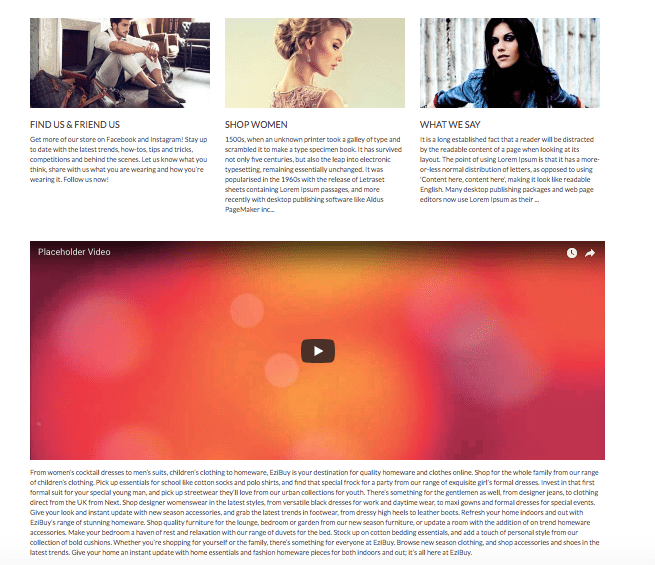 Steps
StoreHippo provides you with the liberty to customize your website according to your requirements. You can also add videos to your homepage. You can get the embedded URL of the video. Follow thebelow-mentionedsteps to add a video:
Go to Design Theme from StoreHippo Admin Panel.
In the HTML section, click on the "home" code as shown below.

Paste the following snippet containing the embedded URL of the video where you want to position the video in the homepage code. Please note that you can alter the width, height, etc according to you.


<div class="container">
<iframe width="1150" height="438" src="https://www.youtube.com/embed/ScMzIvxBSi4" frameborder="0" allow="autoplay; encrypted-media" allowfullscreen></iframe>
</div>​

Click on Save button to save the changes.

The video is now available on the homepage of your store.