You can provide a video on the product page for a better understanding of the product. A product video can give a detailed illustration of the product which can help your customers to make a better choice. Provide the embedded URL of a YouTube video and tag in case of product variant.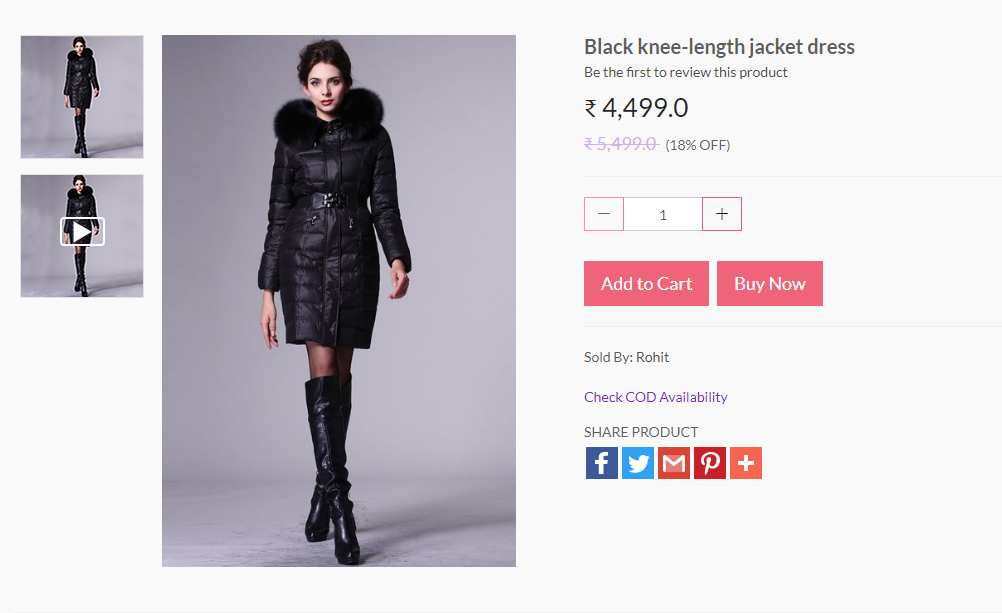 Follow the below steps to add a product video:
Go to the Products > Products section in the StoreHippo Admin Panel.

Add or edit a product.

In the add/edit form, go to the Miscellaneous tab.
Find the media field and click on Add media button.

The fields to add URL and Tag opens up. Provide the embedded URL of the YouTube video such as "https://www.youtube.com/embed/64UX1npgRkI" and variant tag if the variant of the product is available.

Click on the Insert media button.

Click on Save to save the product.
Making the embedded videos responsive
Now you have added the youtube videos on your product page, you might want to make these videos responsive so they appear nicely on mobile. Click here, to know more about making the video responsive.
Similar Topics