The Google Translate API is enabled by default in your stores. As the user selects the preferred language on the store, it will change the specified text in the store to that language and add it to the database of the store by using Google Translate API. However, to get full control of the translations, you can turn off the auto-translation feature. When you turn off the automatic translation, then only that texts get translated whose translated values of the fields have been added.
Disabling the Google Translate API in the translations
To turn off the automatic translation, follow the steps mentioned below: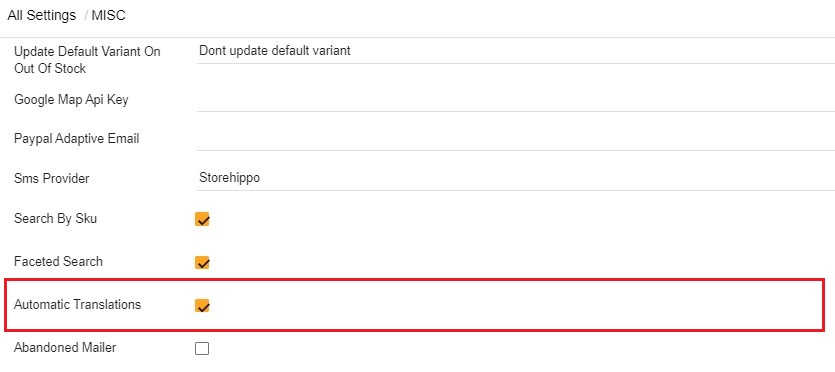 Uncheck the Automatic Translations field.

Click the Save & Continue button to save the changes.
Now, the automatic translation feature will be disabled and you need to add translations manually to the entities for getting them translated.