StoreHippo offers many different themes to choose from within the StoreHippo Theme Store. You can choose what theme you want to use in your store by browsing the available themes in the Theme Store.
Importing a new Theme
Go to Site > Themes section in StoreHippo Admin Panel. Click on Import Theme.


Clicking on Import Theme opens thedialogbox showing the most popular themes.

From the given list of themes, you can select on Import Theme to add it to the list or click on Explore all themes for more themes. It takes you to the StoreHippo theme page where there are plenty of themes to choose from.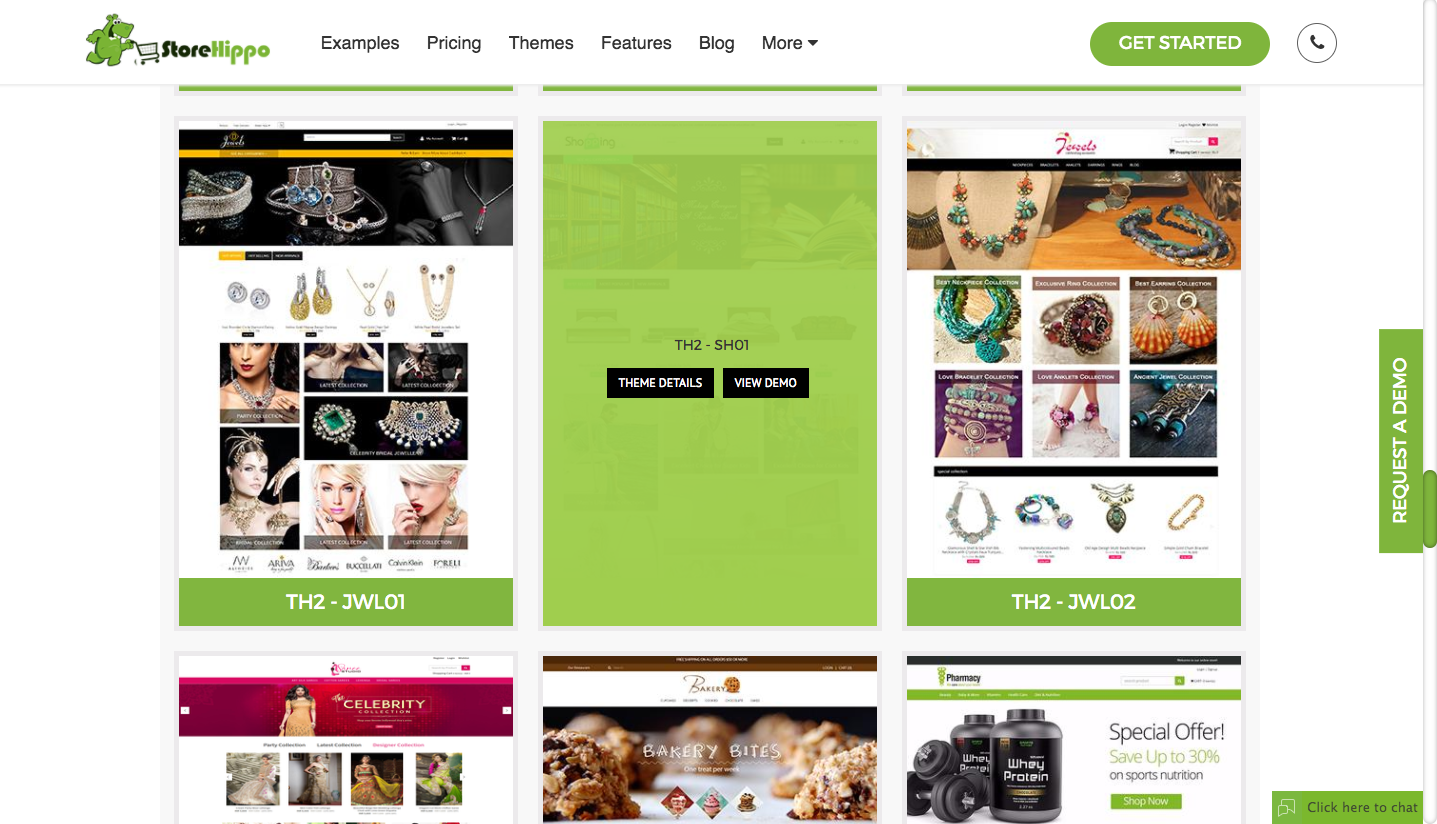 You can click on View Demo for the demo of the theme. Click on Theme Details, the following page appears:

Click on Import Theme and the theme will be imported into your store.

The imported theme is listed under the Themes tab in the admin panel. To make it as a default theme, click on Make Default Theme from the Actions.


The theme is applied to your store, and it would appear under Active themes.


After you have changed the theme of your store, you can set up the banners, sliders, themecolor, collections, etc. in the StoreHippo Design theme.