The multi-seller feature helps in converting your store into a multi-seller marketplace and increases your profits manifold through seller commissions. The module allows you to add multiple sellers at one single multi-seller ecommerce platform thus converting your store into a marketplace. It helps you in selling a variety of products, keeps track of the sales from each seller and grows your business by offering multiple choices to your customers.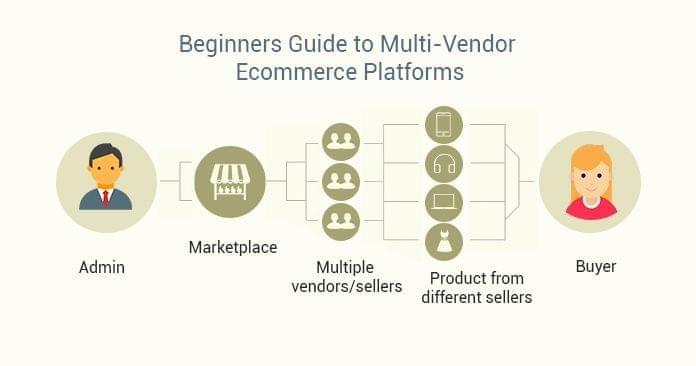 How does Multi-seller Model work?
In the multi-vendor ecommerce model, different sellers sell their products on the portal. When the user places an order and that order contains products from multiple sellers then the order is automatically split into multiple orders.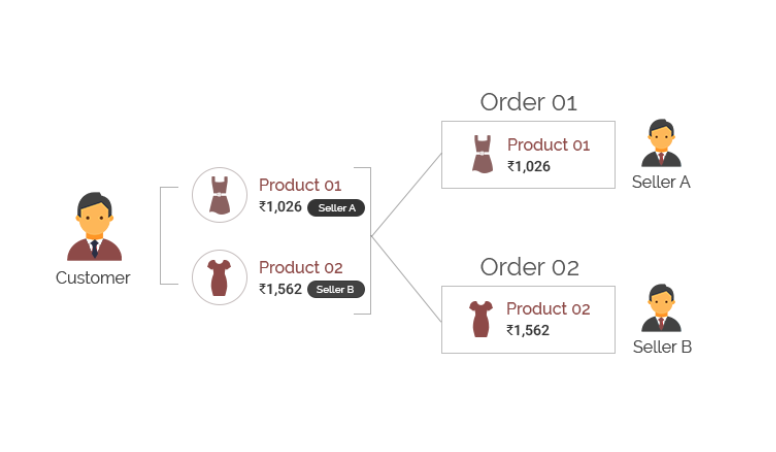 Advantages of Multi-vendor E-commerce
A multi-vendor e-commerce store features the products by a number of vendors. It means that your store will sell a vast range of products.

Any ecommerce store that provides a huge variety of products can easily generate traffic and sales.

The admin does not need to take responsibility for the product additions upgrades, pricing, and various other details.

There is no need to humungous efforts to maintain inventory. The inventory will be maintained by the sellers selling at your store.
Key Features
Examples