NDR stands for Non-Delivery Report of Shipments. The shipments which are not delivered to the consignee due to some hurdle such as incorrect consignee address or contact number.
Such shipments, when reported by the corresponding logistics provider, are intimated to the admin and seller through an automated email as described below.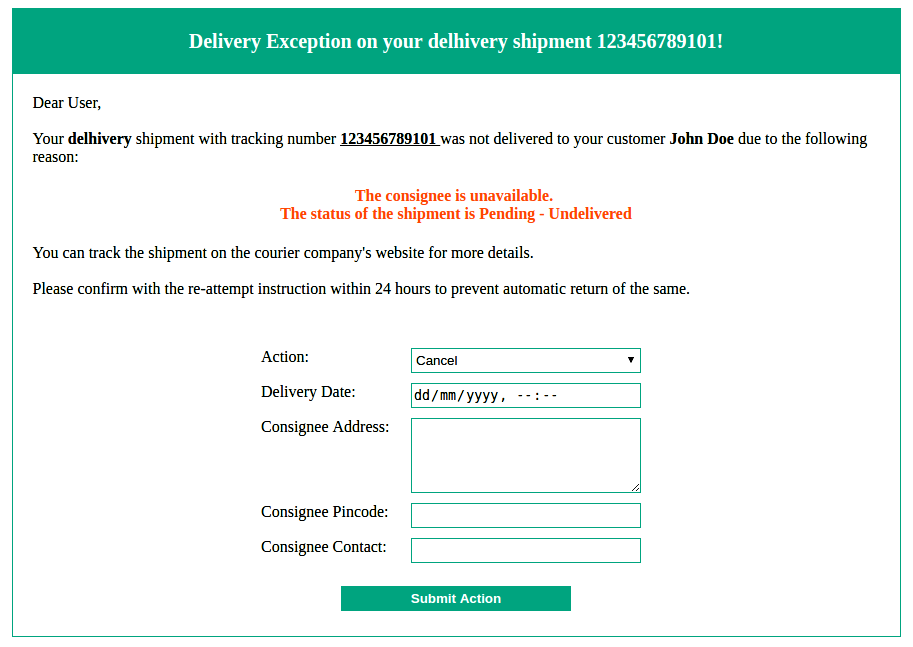 Users are required to use the form provided in the email to provide NDR instructions for the respective shipment. The same will be relayed to the logistics provider.
---
**Non-Delivery Reports of shipments provided by ShipKaro are for informative purposes only and ShipKaro is not liable for any loss due to non-delivery of packages.