Profile section of Partners panel allows you to view your profile details and manage your account.
To manage your profile, go to the Profile section of Partner panel.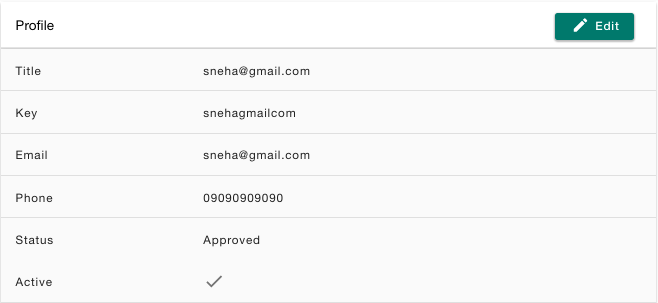 You can findyou basic profile details such as title, email, phone, status, etc.
Referral Key
You can also find your unique key under Profile section which is used to refer the stores.
You can send the referral link to your resellers. When your resellers register to the StoreHippo using the referral link and purchase the subscription, you will start earning the commission.
You can create your referral URL as www.storehippo.com/ref=uniquekey
Example:
In the case shown in the above screenshot, the referral URL will be as follows:
www.storehippo.com/ref=snehagmailcom
Editing Profile
You can edit your profile to edit or add more details. Click on the Edit button on the top right corner. The form appears with the fields explained below: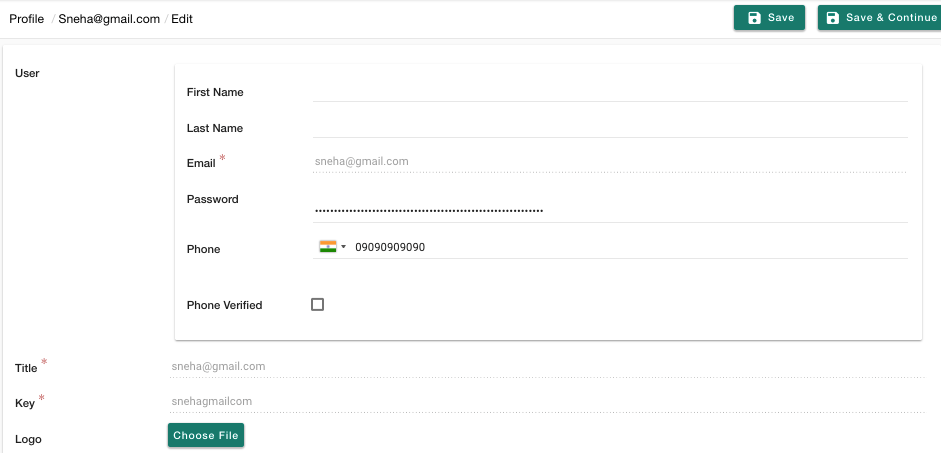 User Details
User details section consists of the basic details of the partner such as name, Email, Password, contact, etc.
Account Details
Account details section consists of the following fields:
The title field is pre-populated.
Key
The key is used to create a referral link. It is pre-populated.
Website
Provide the URL of your website, if any.
Address
Enter your address here.
City
Enter your city here.
Country
Enter your country here.
State
Enter your state here.
Pin code
Enter your pin code here.
Bank Details
Provide your bank details which will be used for commission credit.
Metafield
Metafield is used for white labelling for Partner panel. White labelling allows you to customize the panel with your brand logo instead of StoreHippo. It helps you to promote and create visibility of your brand.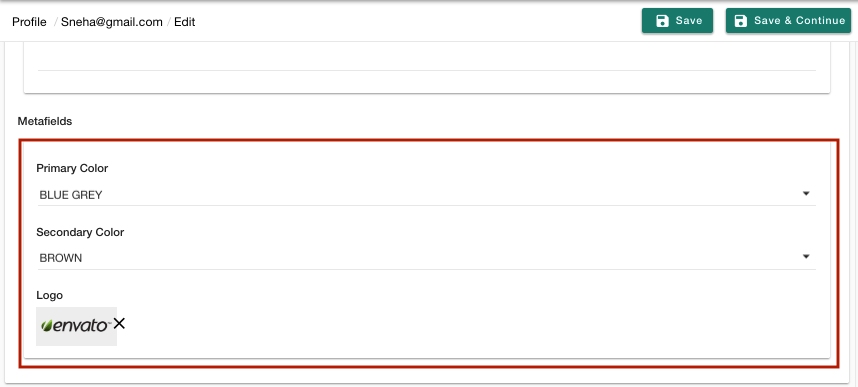 Primary Color
Select the primarycolor of your panel from the drop-down.
Secondary Color
Select the secondarycolor of your panel from the drop-down.
Logo
Upload the logo of your brand here.
When you have made your panel white labelled, the admin panel of your referred store will look as shown below: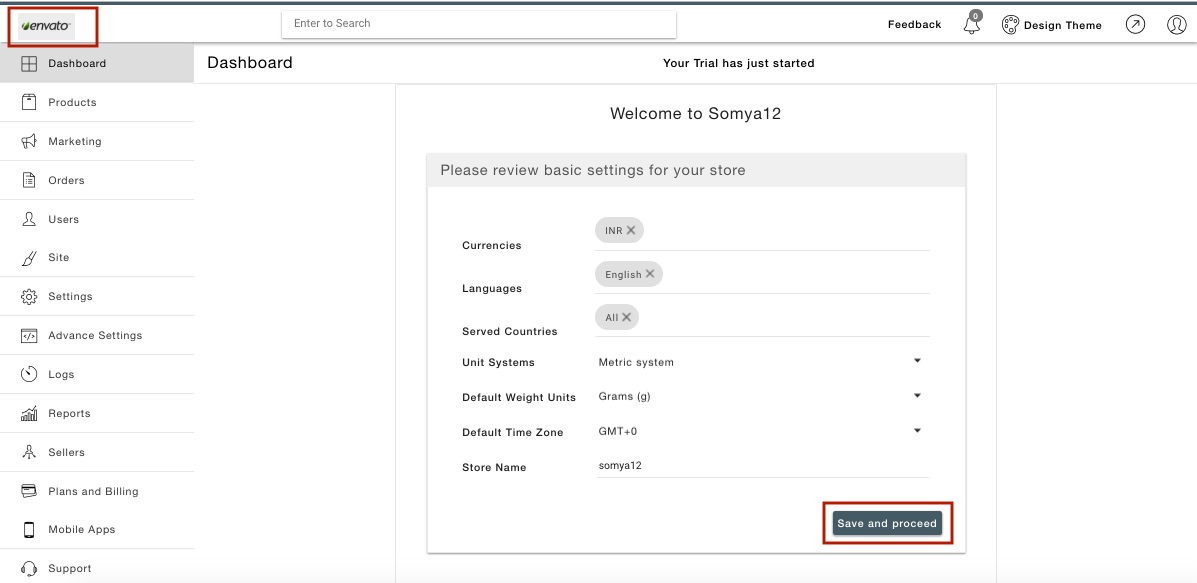 White Labelling is available FREE of cost for one year to all resellers. Nominal white labelling fees will be charged if
the number of active stores by Reseller is less than ten after the first year.
In the case of white labelling enabled reseller stores, the maximum commission is 25%.
White labelling is not for all the partner.