Whenever you change the URL of one of your store's pages, you run the risk that customers could return to their bookmarks, click on saved links only to find the link broken. URL redirection is a technique for making a web page direct a visitor to a new URL address.
This can also be a problem if you're coming over to StoreHippo from another e-commerce service, or if you have an old website and want to use its domain for your new store. If you don't redirect the path of these old URLs to your new store, you can confuse customers, damage your SEO, and impact your site traffic.
Go to Advance Settings > Redirects section of StoreHippo Admin Panel to manage URL redirects.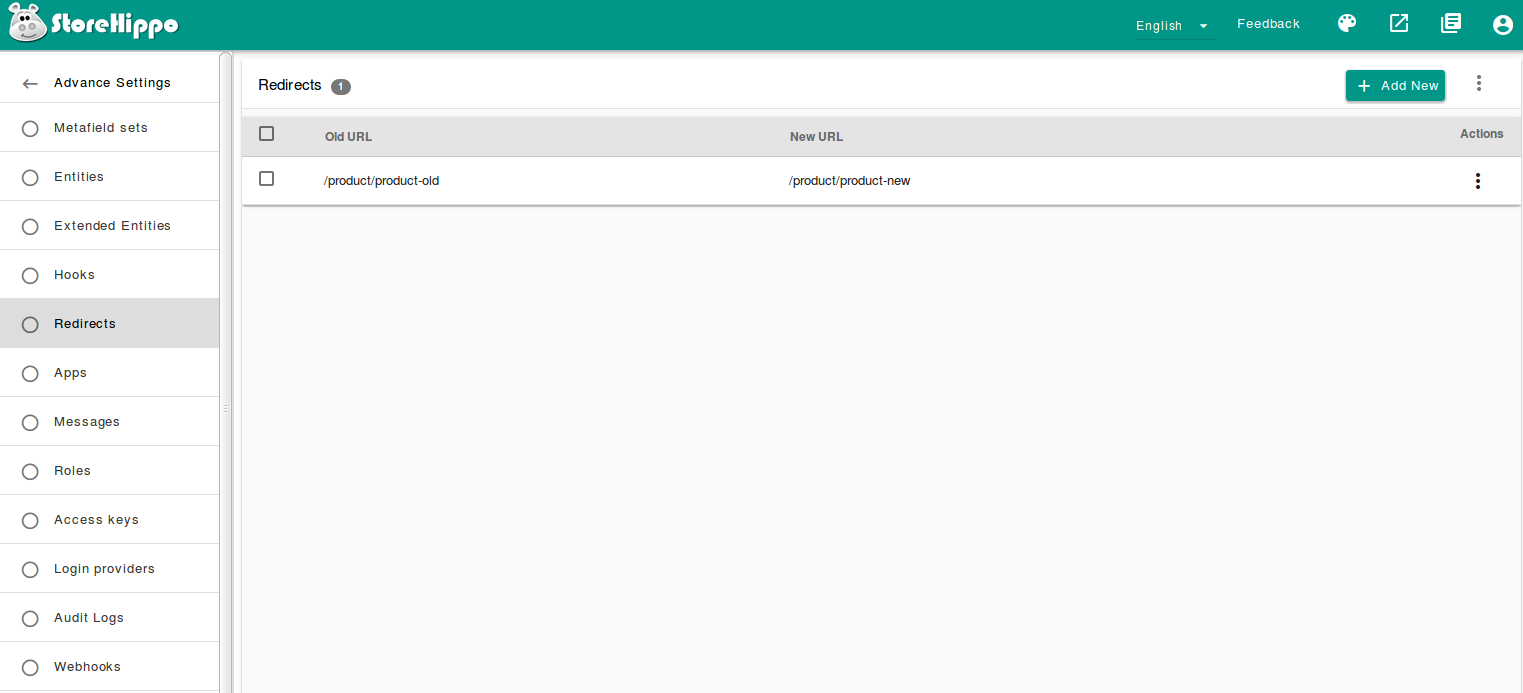 Add new URL redirect
Click on Add New button.
Add Old URL and New URL on which the Old URL will be redirected.

You cannot redirect admin panel URL.
Note: In order for a URL redirect to work, the New Path should be available (live) and the Old Path must no longer exist, meaning that old URL would return an 404 – Not Found HTTP error if someone tried to visit that page. In other words, if the Old Path (old URL), still loads a webpage anywhere on the internet, the URL redirect will not work.
At the time when user is adding Redirect, the Old URL should not exist or should be unpublished for the redirect to work.