StoreHippo offers the Partners Program which lets you partnering up with StoreHippo. You can drive traffic from your website/mobile site or mobile apps to StoreHippo and earn commission on every subscription purchased. In Partners program, you create stores and refer them to your clients and earn the commission from StoreHippo.
You can send referrals right from your StoreHippo admin panel via email and social media like facebook, twitter, WhatsApp, etc.
Go to Refer and Earn section in the StoreHippo Admin Panel to access your referrals.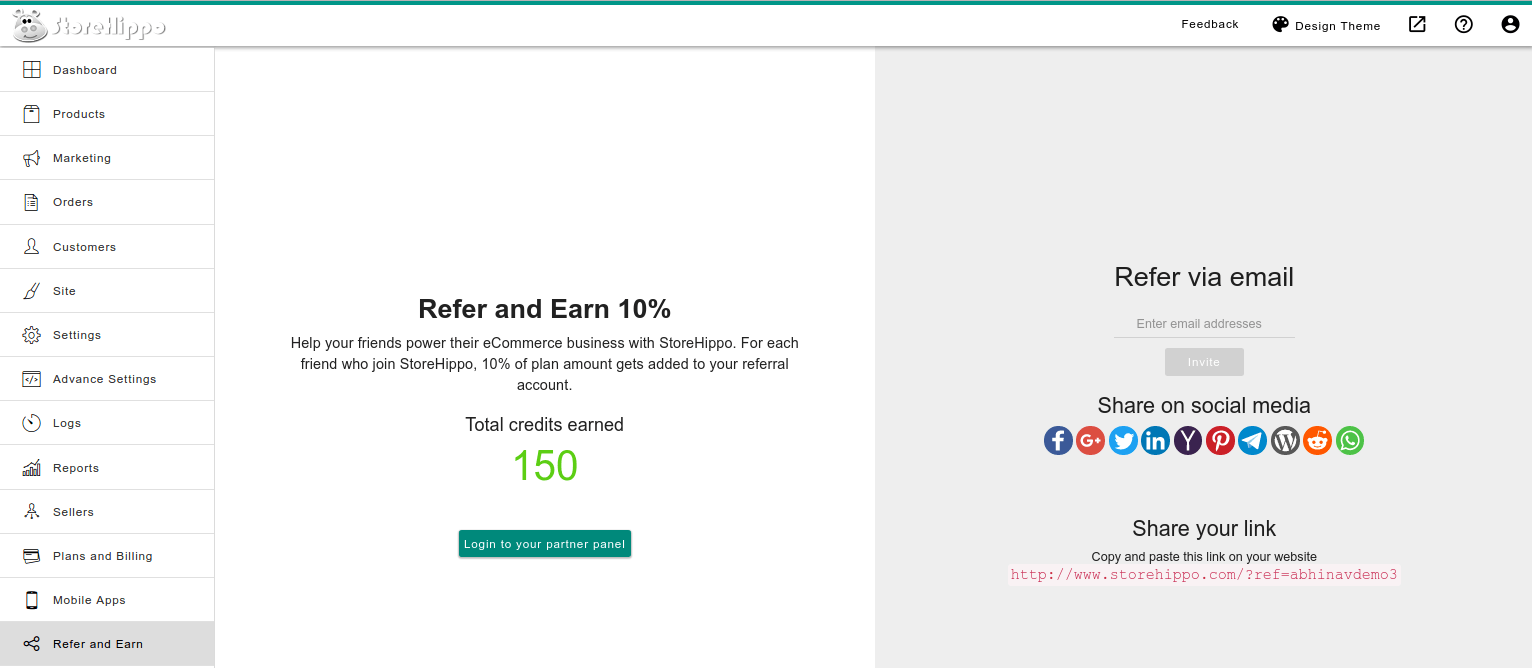 In this section, you can directly login and access your partner panel by clicking on the Login to your partner panel.
You can see the total credits earned by you. You can startreferringusing your unique referral link. Just append the name of your store to the link: http://www.storehippo.com/?ref=your_store_name