The permission granted to various users by the store admin is stated as User Role. The permission of users to access the stores is likely to differ depending on their roles. These roles are a set of permissions that are allotted to a specific user.
For example, a seller has access to products, but a reseller does not. Some roles predefined by StoreHippo but you can change the permission of the roles in Permissions section. You can also add custom roles.
Go to Advance Settings > Roles section in StoreHippo Admin Panel to access roles.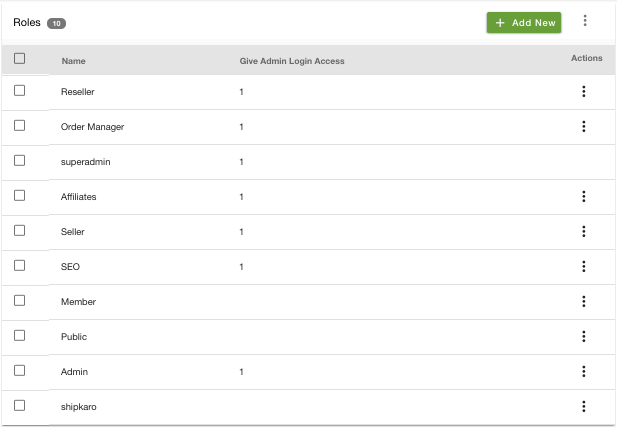 Click on Add New to add a new role.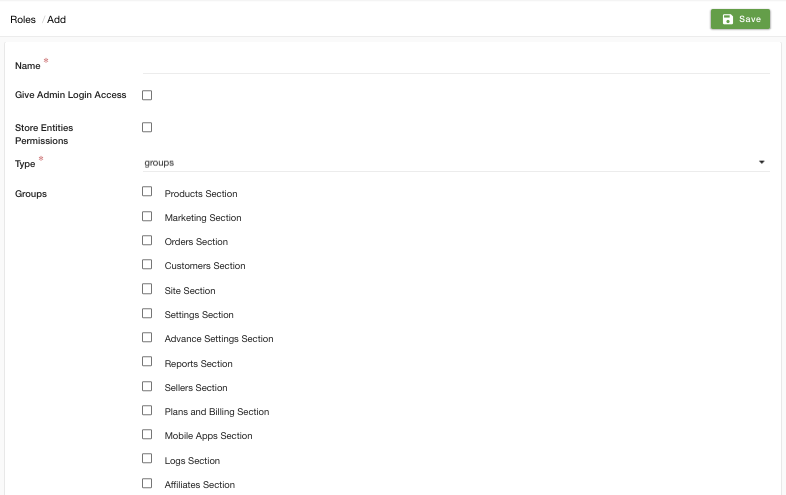 The fields from the window are described below:
Name
Enter the name of the role.
Give admin access
Select the checkbox if you want to give the admin login access to the role.
Store Entity Permissions*
Select the checkbox if you want to provide the permission of the entities to the role.
Type*
Select the type from the drop-down. The types of the permission can be Group or Granual.
Group
Select the checkbox of the sections of which you want to give access to the role.
Granular
Choose to allow from the drop-down to give permissions to all the commands for the particular entity.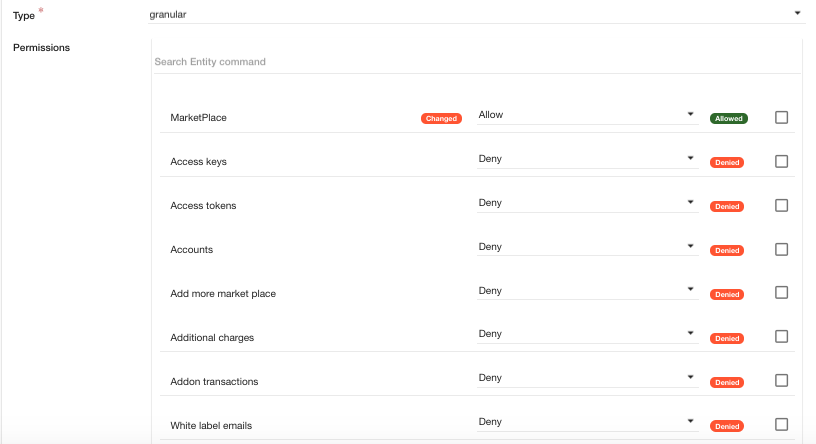 When you choose to allow, all the commands are enabled by default. If you want to disable any specific command for the entity, click on the checkbox against the entity. Choose to deny from the drop down.