StoreHippo allows you to create a store within your Facebook page to sell products. Once you have your own Facebook Page set up, you can actually set up your Facebook store as one of the tabs on your Page. StoreHippo can automatically synchronize all your products to your Facebook store.
Go to Advance Settings > Login Providers in StoreHippo Admin Panel.

Click on Create facebook store.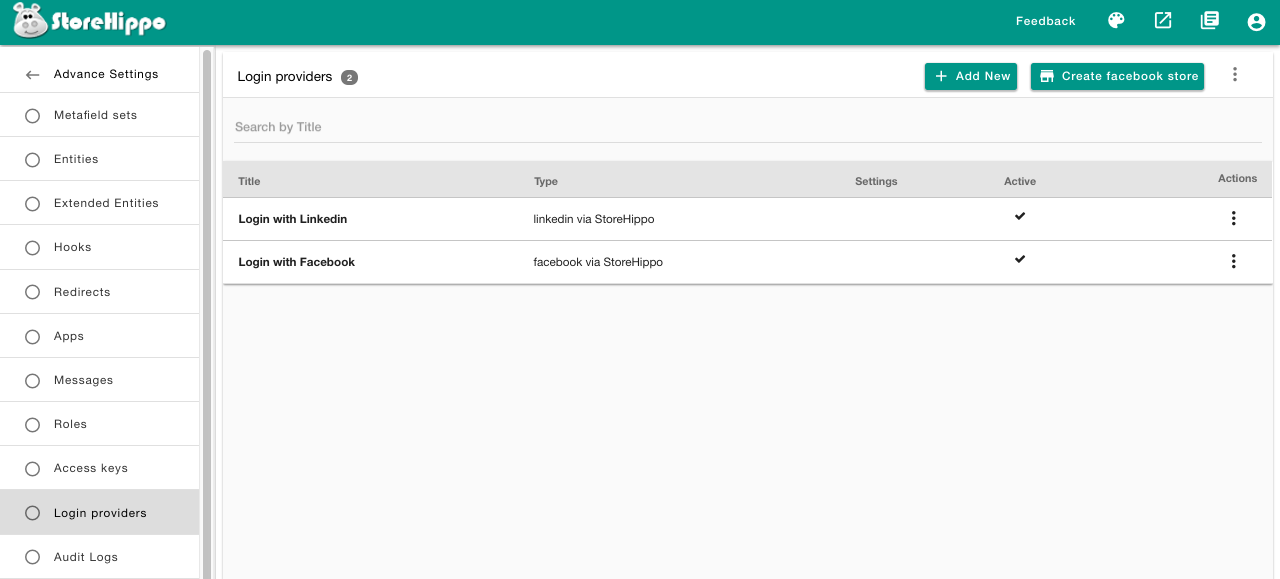 Clicking on create facebook store takes you to the facebook login page where you are required to provide your username and password if you already have a facebook page created. If not, first you will need to create a facebook page.

Now Add Page Tab dialog box appears in which you have to select the name of your page.

Your facebook page will appear like shown below with the Shop option.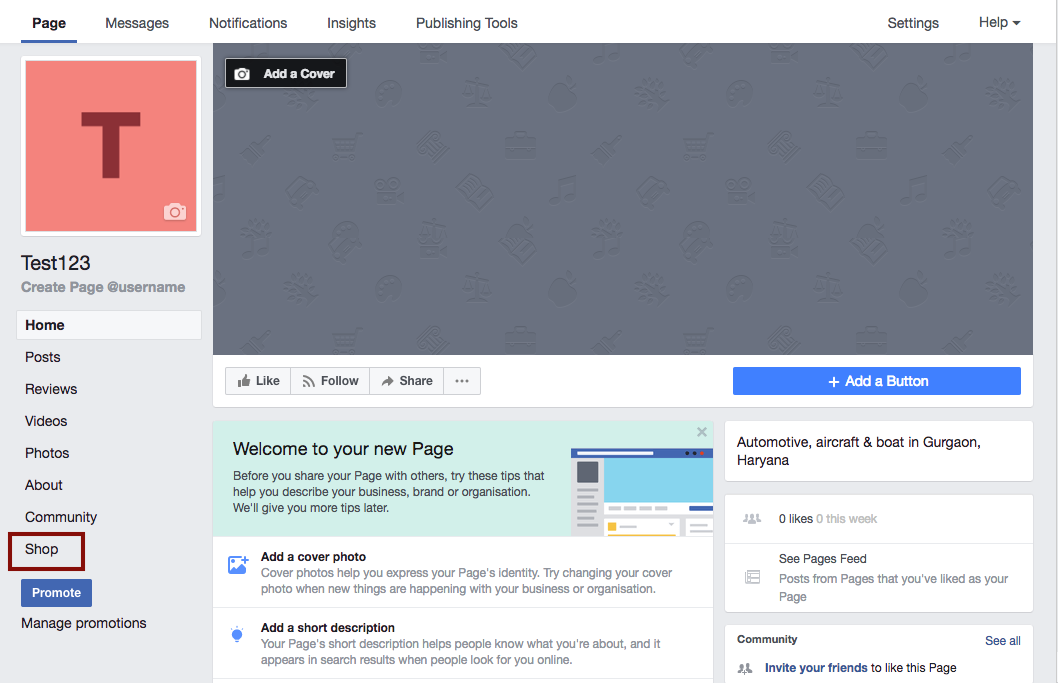 Click Shop and you can see that your facebook store is same as your original store. Product details, images, and inventory is automatically synced as soon as you make an update in StoreHippo store.