Store Locations are basically the physical locations from where you are operating your business. The store locations can be displayed on your website page or can become the pickup addresses that you can select from while shipping your orders.
You can manage the Store Locations in Settings > Store Locations section in StoreHippo Admin Panel.

Default location
If the multiple store locations are assigned to one seller, the seller can mark the default location. Default mark location and color would be active through assigned logged-in users (Admin, Super admin & Seller). Each seller can see only their own default mark location.
Displaying store locations on the storefront
If you want to show the store locations on your website page then you need to select the show on website checkbox field while adding or updating an address.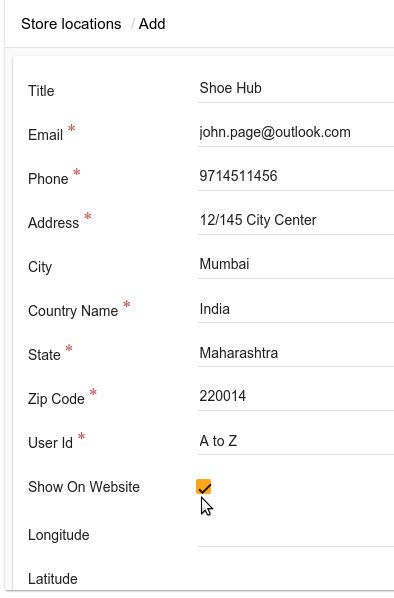 Using store location while shipping your order
All the store locations are available to choose from while shipping an order.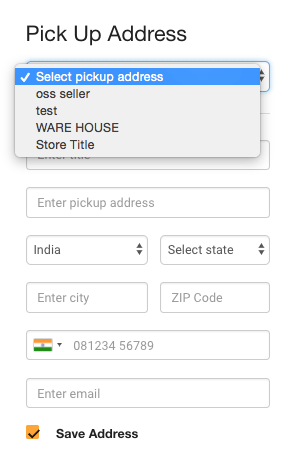 Importing Store locations
StoreHippo provides the option to import addresses. If you have a list of store locations that you want to add to your store, you can use the import addresses in bulk using a simple CSV file.
To import store addresses, click on the vertical ellipsis button and choose Import from the drop-down. Click on Choose file, and then select the CSV file that you created.

For a sample CSV, you can download and view our customer CSV template. You can also export the users to get your existing users in a CSV file.

Exporting Store Locations
If you wish to export your store locations, use the export option. Click on the ellipsis button and choose Export from the drop-down.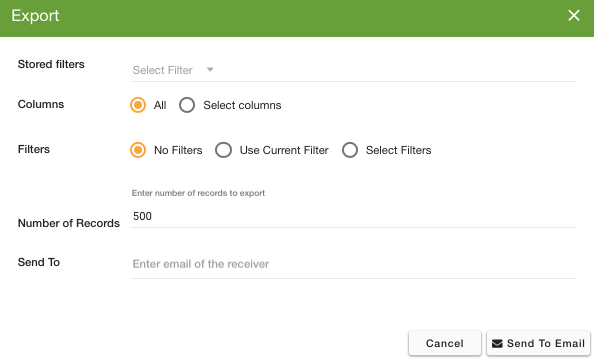 In the pop-up opened you can export all or selected columns, use the filter, and export the filtered addresses, mention the number of records, and start marker.
Substore based store locations
StoreHippo allows you to set the different store locations for different substores. Click here, to know more about adding substore based store locations.