StoreHippo is committed to providing 100% satisfaction to the clients, in order to achieve that we follow a ticketing system where you can create and manage your tickets. You can check the list of open and closed tickets in your login panel. You can get to the support tickets either by direct signup to support panel or through StoreHippo Admin Panel.
Support tickets through admin panel
StoreHippo provides a feature to generate support tickets through the admin panel. You can visit support entity through the sidebar. On clicking support from the sidebar, a support form will open up where you need to fill the details and your query.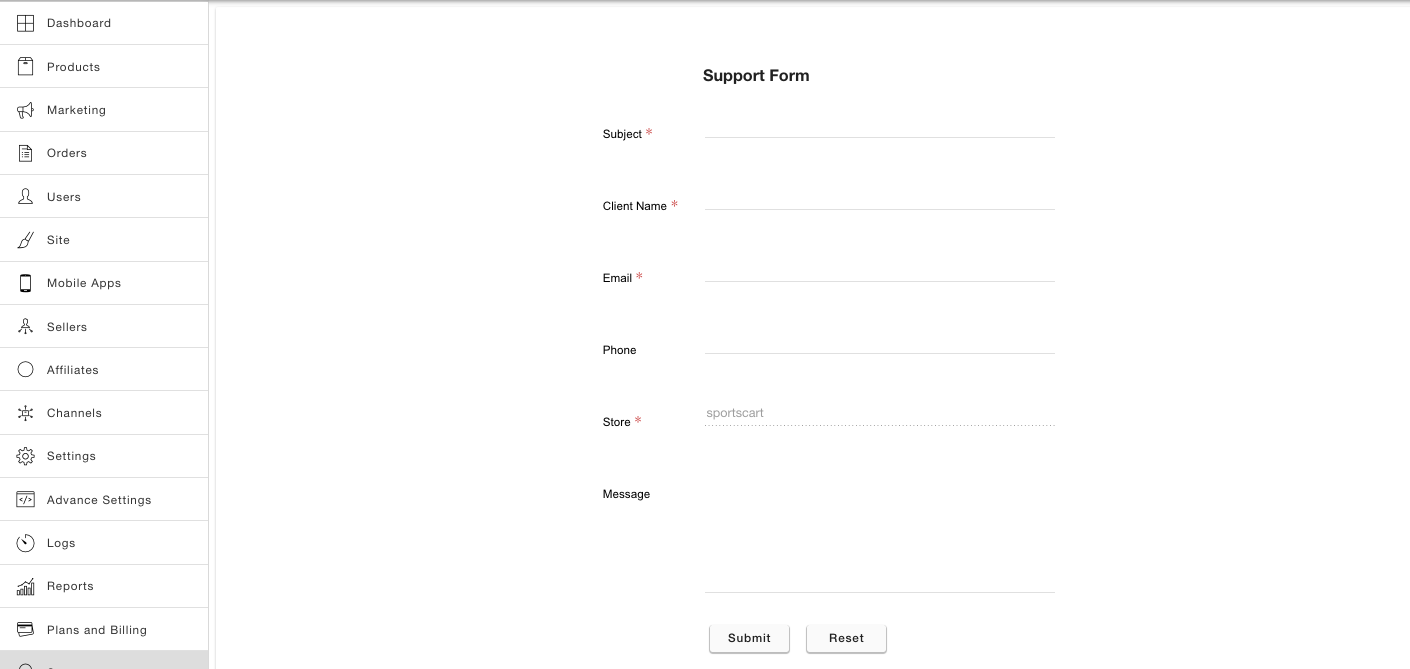 Signing up and on the portal
To signup on the portal, you can signup to support panel. If you already have an account you can log in to your support account.

Creating tickets in the panel
Click on Add ticket button, to create a new ticket.

The following form appears: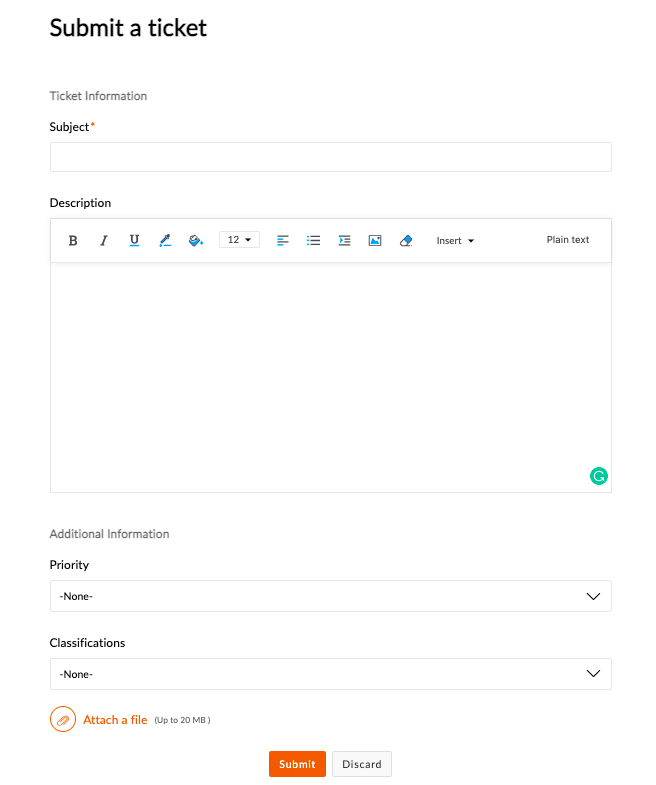 Fill up the following fields:
Subject
Provide the subject of the ticket that you are raising.
Description
Enter the description of your issue.
Priority
You can set the priority of your ticket to high, medium or low.
Classification
You can classify your issue as a question, problem, feature request, and others.
Attachment
If available, you can also share a screenshot of where you are facing the issue so that our support team can understand it in one go and provide you with immediate help.
Managing tickets in the panel
Once you have raised the ticket our support team will respond you within the SLA, you can check the details of open and closed tickets.

You can also refer to our help center for any sort of details about the admin panel and other entities. Should you have any queries you can raise them to our forum where our experts will provide you guidance to get your query rectified.

Note: The white labeled stores do not provide the support for StoreHippo help.