The speed of page or website is a critical factor from the users as well as an SEO point of view. There are many tools and services on which you can measure the site speed. These services measure the speed of a website or application so as to better enable optimization. Here is the list of 5 best free tools to measure the speed of page or site.
Uptrends
You can sign up on Uptrends for free and do the performance and speed test. In this tool, the reports are broken up into two sections, a waterfall breakdown and domain groups.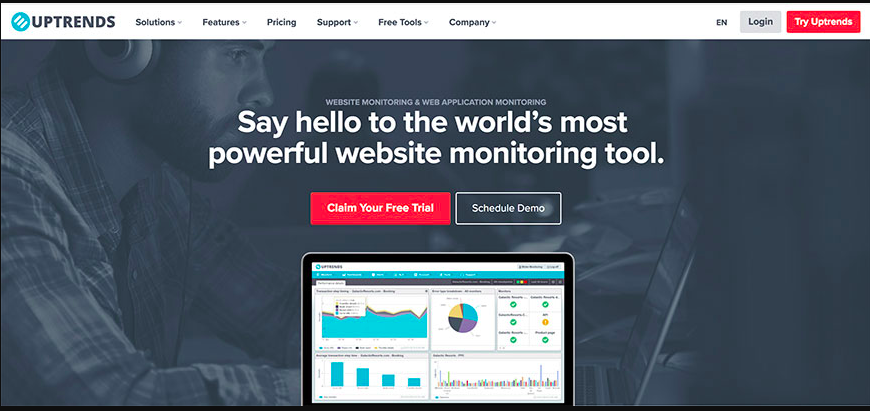 Google Page Speed Insights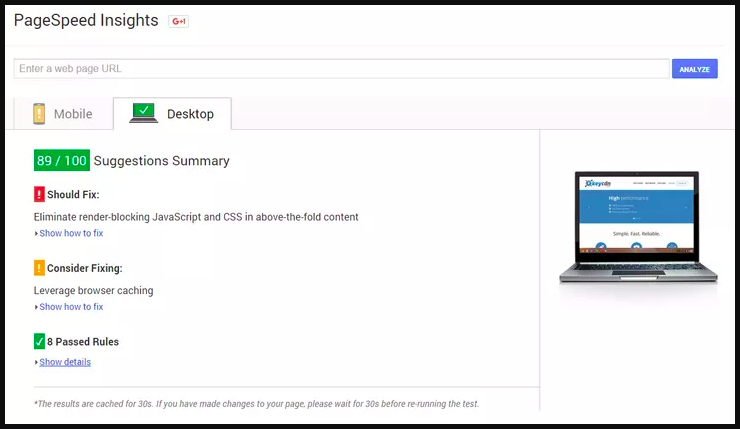 This is one of the best tools out there for testing website performance is Google's PageSpeed Insights. You can visit Google PageSpeed Insights and measure site performance. This website speed test tool that grades your website on a scale of 1 - 100. The higher the number the better optimized your site is.
KeyCDN Website Speed Test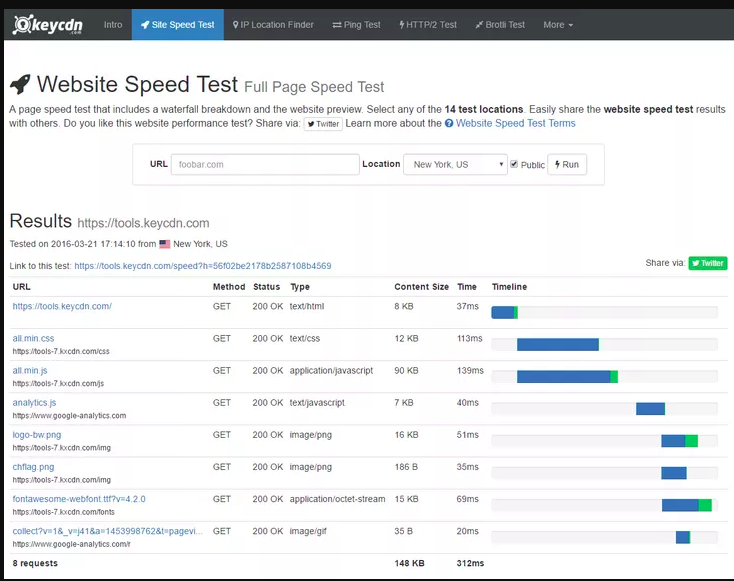 You can test your website performance at KeyCDN. It offers a remarkably quick and light performance test with rich details. There are about 14 different locations to choose from, and you have the choice of making your results private or public. The reports that KeyCDN's Speed Test develops include a waterfall breakdown and a preview of the website.
Varvy PageSpeed Optimization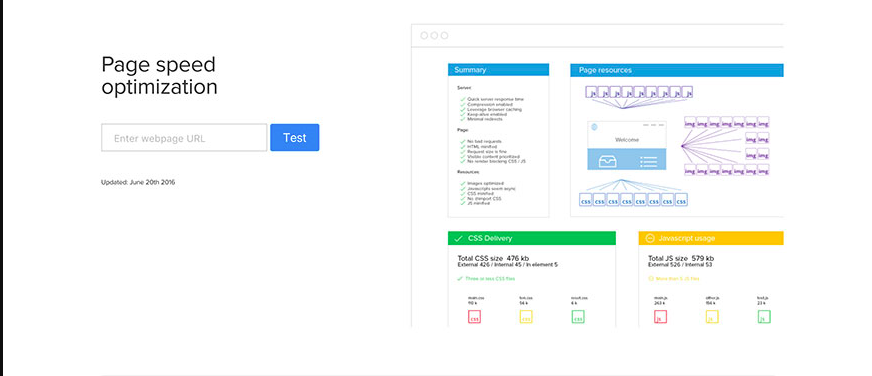 Test your site performance at Varvy PageSpeed Optimization. It is a tool that provides reports in five sections including a resource diagram, CSS delivery, JavaScript usage, page speed issues found, and services used.
WebPage Test

WebPageTest does a performance test on a given website in over 40 different locations, in 25 browsers, including mobile. Websites are given a grade from A to F based on time to first byte, compression, effective CDN use, and caching, among other metrics. The reports generated are divided into six sections: a summary, details, content analysis and breakdown, screenshots, and performance assessment.
Google Chrome DevTools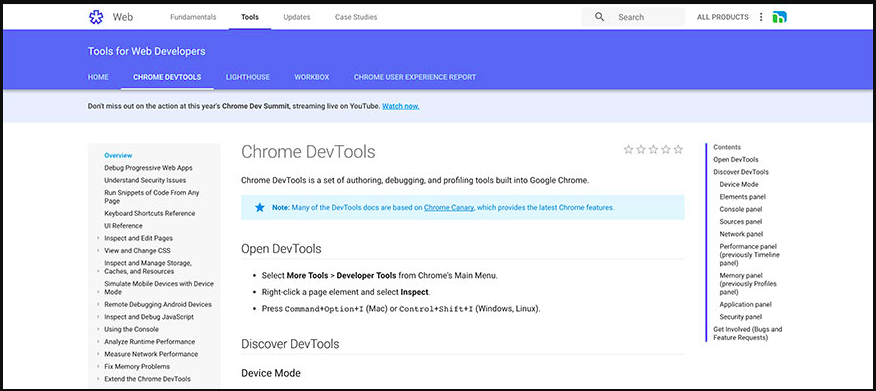 You can use a built-in website performance analyzer in Chrome's DevTools tab. It comes with many advanced features. You can launch DevTools anytime you want (F12 or Ctrl+Shift+I on Windows, Cmd+Opt+I) on Chrome. Developer Tools is a set of web authoring and debugging tools built into Chrome.