Translations are used to translate words or text from one language into another. Translations allow you to only configure the translation of the static text on your store themes. StoreHippo provides support for translations for data in Standard entities like Products, Categories etc. as well as translation of messages displayed on the store.

Translation is done by using Google Translate API. As the user selects the preferred language on the store, it will change the specified text in the store to that language and add it to the database of the store by using Google Translate API. The Google Translate API is enabled by default in your stores.
Go to Settings > Translations section in StoreHippo Admin Panel to manage translations for your store.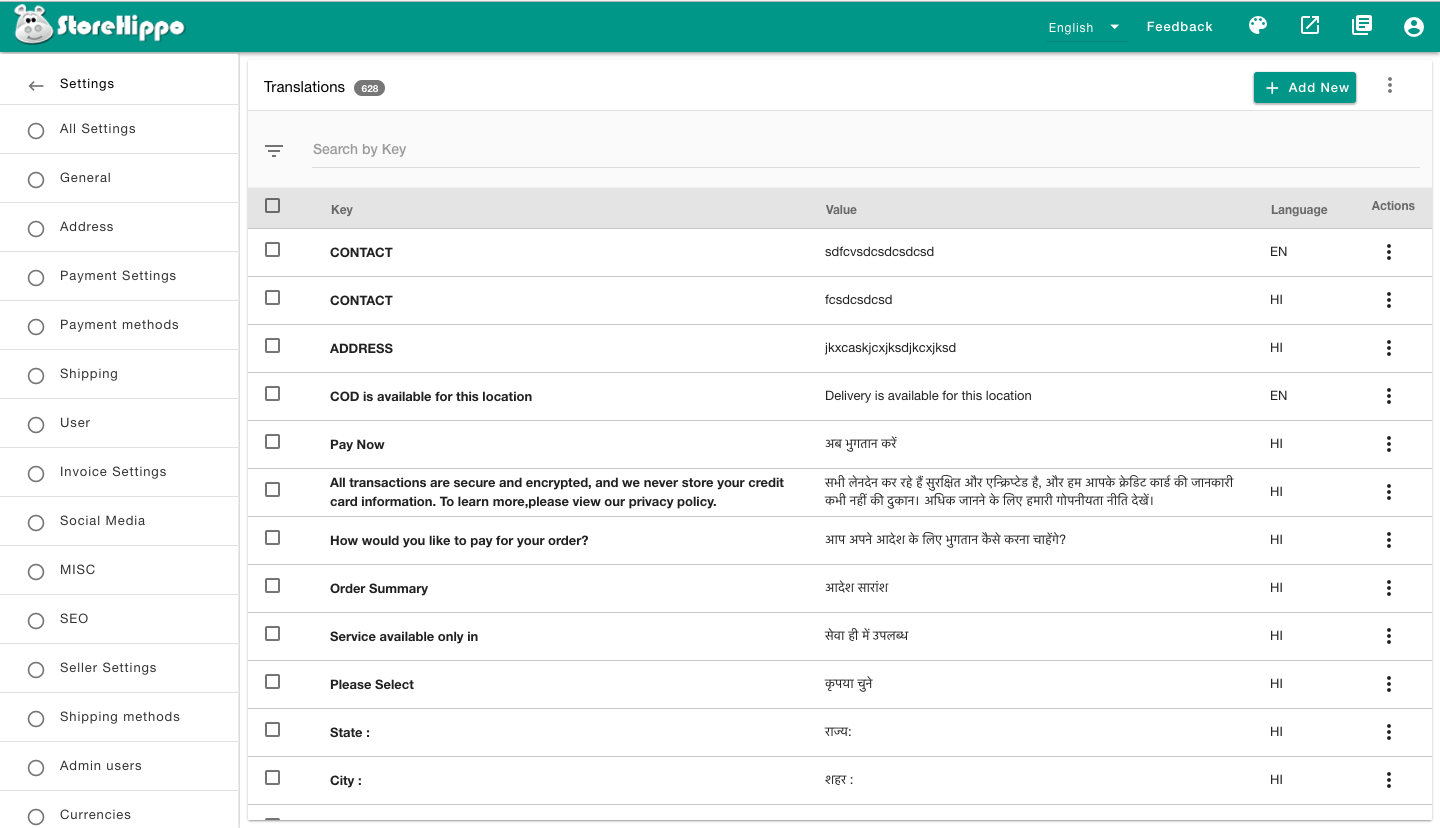 For example, Help in English is converted to Madad in Hindi.
Add New Translation
If you wish to create the translation for a particular language manually, you can addnewtranslation.
Click on Add New button to create a new translation record. The following window appears:


The following fields are required to fill:
Key
Enter the text in the English language in this field.
Value
Enter the text in the selected language in this field.
Language
You can select the language from the drop-down. (Languages are from ms.languages entity)
Bulk Translations Upload
Translations can be uploaded in bulk using CSV file. Export File from translations section for sample file or download sample file from below link.
Note: Please use the suitable(latest) version ofexcelin order to see & edit different languages in CSV (or use google sheets).
The
entity specific
translations are stored in the settings of the entities. For more information, refer
Translation in entities
.