User Lists or Mailing Lists are the lists of users that can be used to segment the customers based on some conditions. The lists, then, can be synced with the corresponding lists on an email marketing service providers to send out mail campaigns to users.

You can manage the user lists in Marketing > User Lists section of StoreHippo Admin Panel.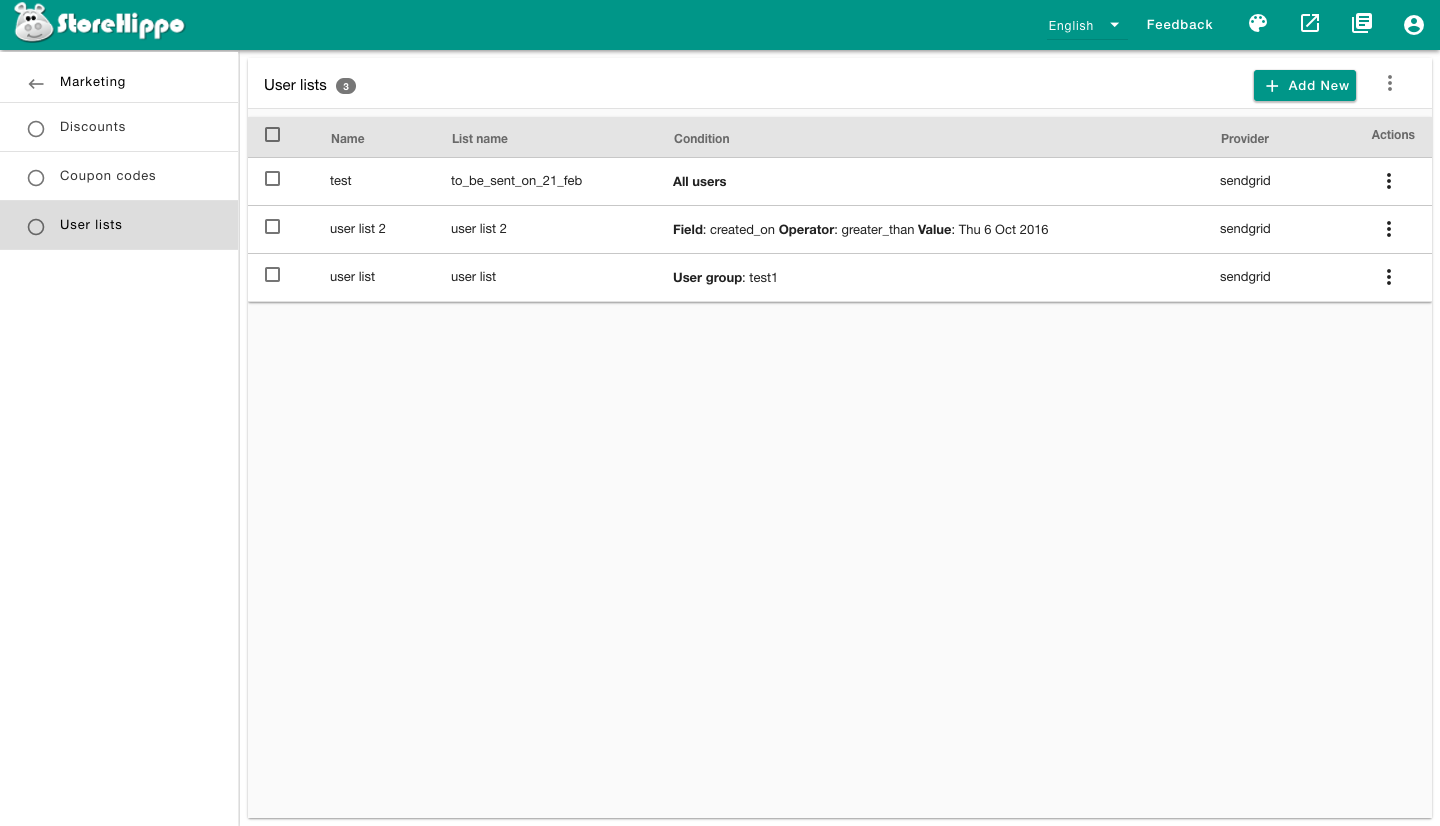 Creating a new user list
To create a new user list, click on the
Add New
button in the top right corner of the admin panel.


On clicking the add new, we have a form as shown below with the following fields:

Name
Enter the name of the user list.
List
Enter the name of the list that you want to create in the provider's account. If the list already exists then it will be used otherwise a new list will be created in provider's account with the givenlistname.
Condition
Specify the condition to segment the user. Currently, you can segment the customer based on user group.
Provider
Select the provider from the list. Please make sure you have set up the email provider.
You can also set a condition if you want to send the list to all users or to specific user groups.
Syncing the user list with Providers
Click the action ellipsis button next to the user list that you want to sync.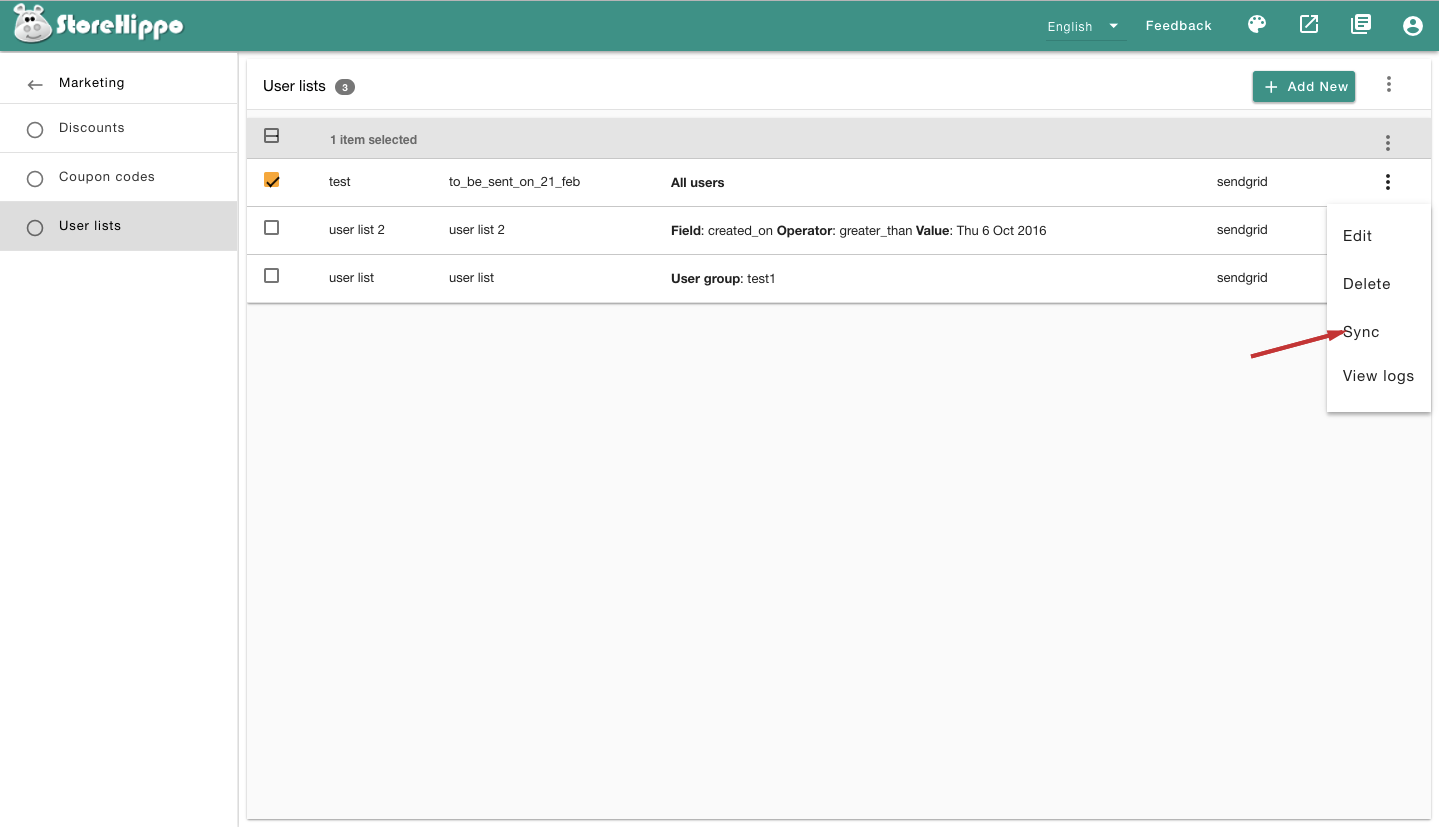 Click on the Sync button.
The user list will be synced with the list on the provider site.
Checking the list on provider account
Sendgrid
To access the User lists on Sendgrid, go to Sendgrid.
MailChimp
To access the User lists on MailChimp go to MailChimp.


You will see all the lists that you have synced from StoreHippo.