StoreHippo allows you to view and manage transactions of each user of your store. User transactions are logged for different actions performed on the customer orders. You can use the user transactions to keep a track and manage ledger for each customer and their respective orders. Each transaction in the user transactions affects the settled balance of the user/customer.
Go to Users > User Transactions section of StoreHippo Admin Panel to manage the user transactions.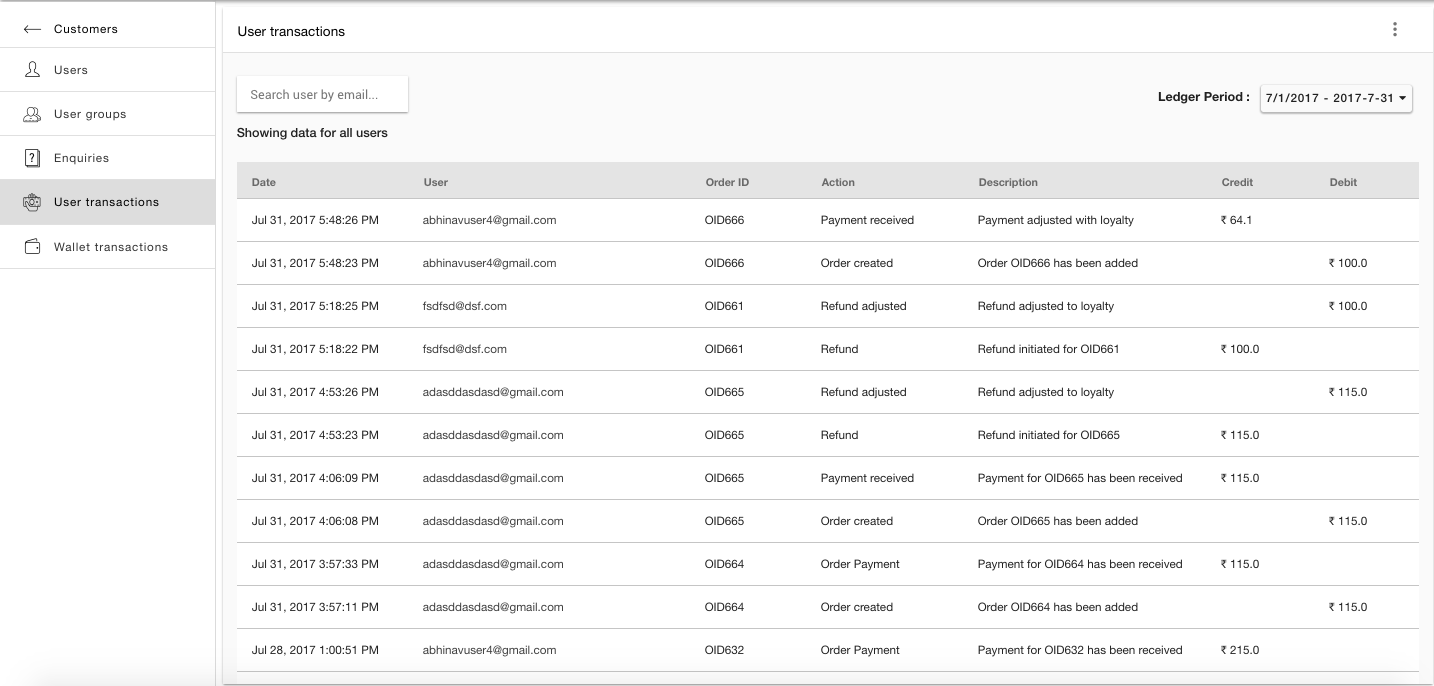 In the user transactions, all the transactions are present with the complete list of credit and debit entries for all users or selected users. You can also filter the transactions by a time range. Transactions are generated for following actions:
Order Placed
As soon as an order is placed by a user/customer, a transaction will be created in the user transactions.
Payment received
If a payment for an order is received by any mode, a credit transaction is added to the user transactions.
COD Remittance
For COD orders, the amount of the order will be treated as a credit transaction, once the amount is received fromlogisticsprovider.
Order Cancelled
When an order is cancelled, all the transactions related to the order will be reversed.
Order Refund
When an order is refunded, the amount mentioned for the refund is added as a credit transaction.