There are a lot of times when you require users to verify themselves to avoid spam accounts. StoreHippo enables the store admin to set verification methods to be used during the user registration process.
Enabling user verification
By default, user verification is not required. You can enable user verification in Settings > User Settings section in StoreHippo Admin Panel. Check User Verification Required to enable verification for the registered users.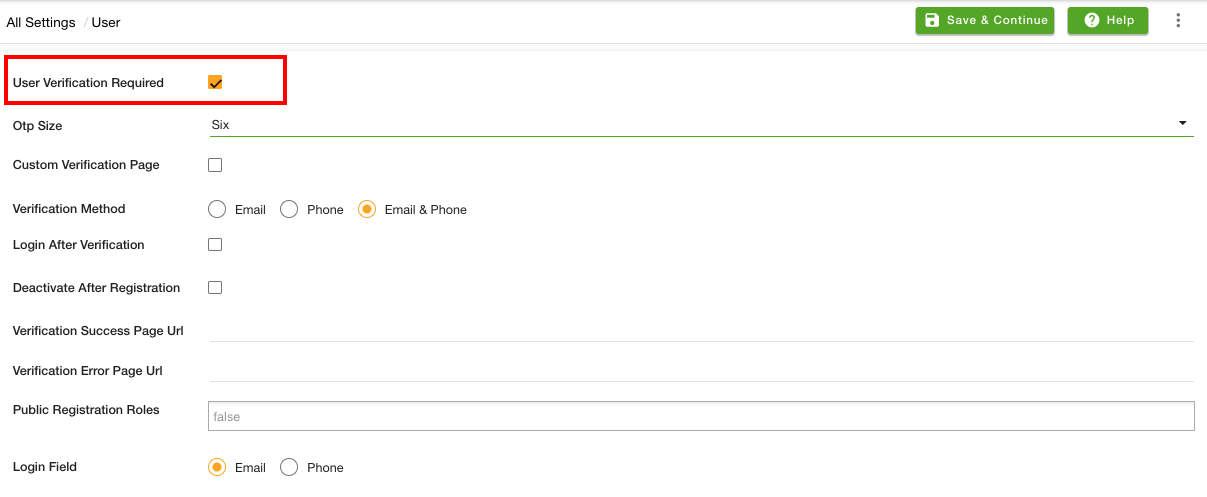 OTP size
You can select the OTP size. The same size OTP will be sent to the user. If you select the OTP size as 6, then the six-digit will be sent to the user.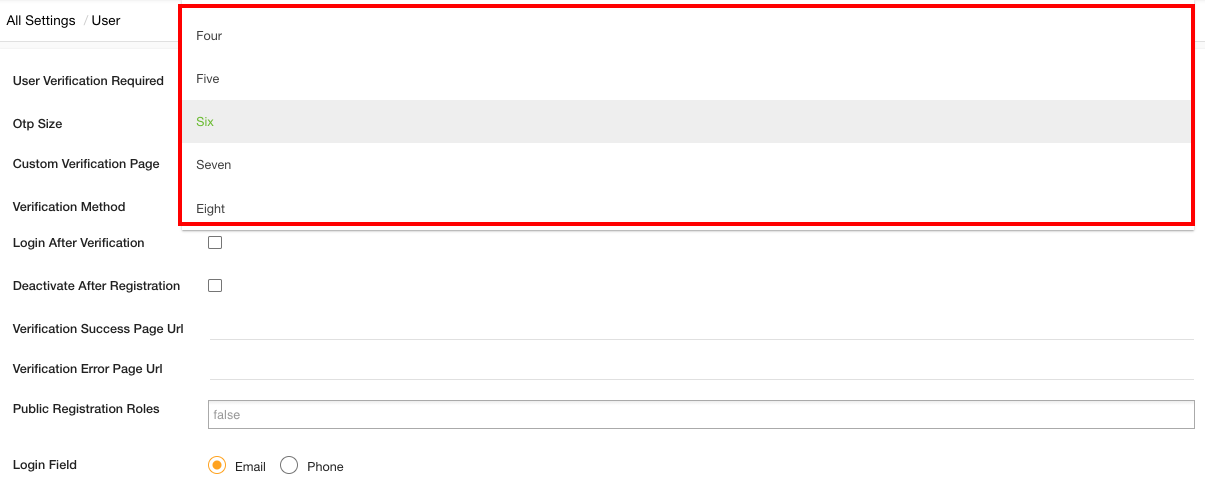 Verification method
Select the verification method to enable. There are three types of user verification in StoreHippo:
Email
Phone
Email and Phone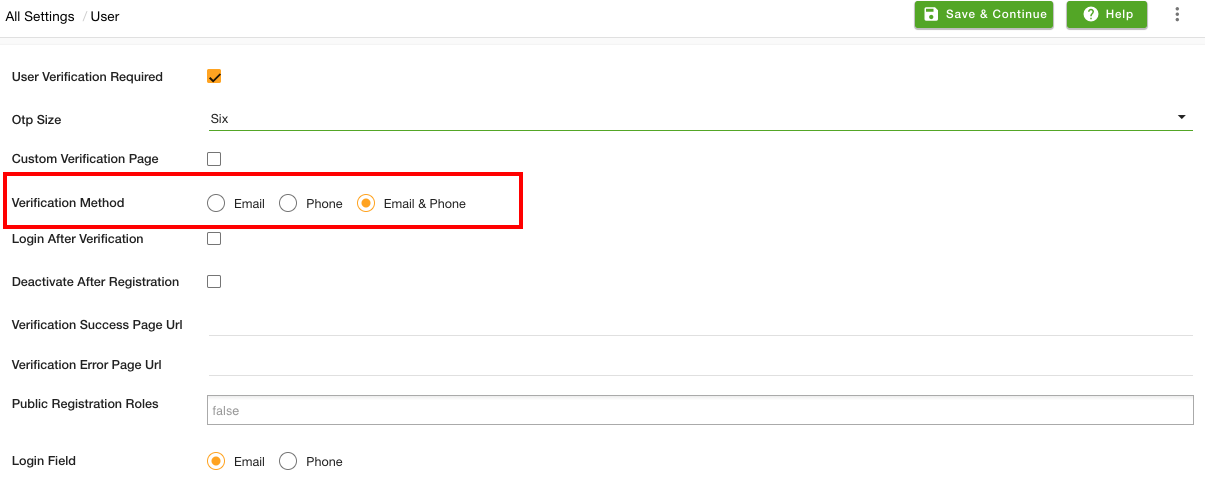 Phone field is not part of the default registration form. If you are selecting Phone or Email and Phone, please add the phone field in the registration form in the StoreHippo Admin Forms (
Site
> Forms
) entity.
Refer
Login via mobile number
.
User Verification in Themes
There is a default user verification page in all StoreHippo themes that handles both Email verification and Mobile verification. The default verification page is shown below: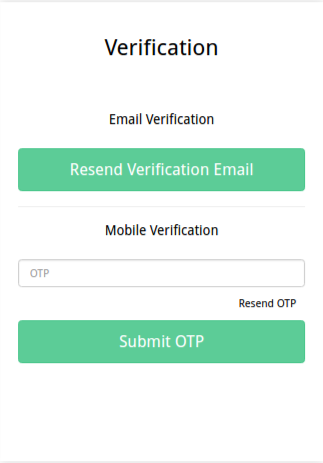 Designing custom verification page
The verification page is predefined by StoreHippo. If you want to custom design your verification page then selects Custom Verification Page in the User settings.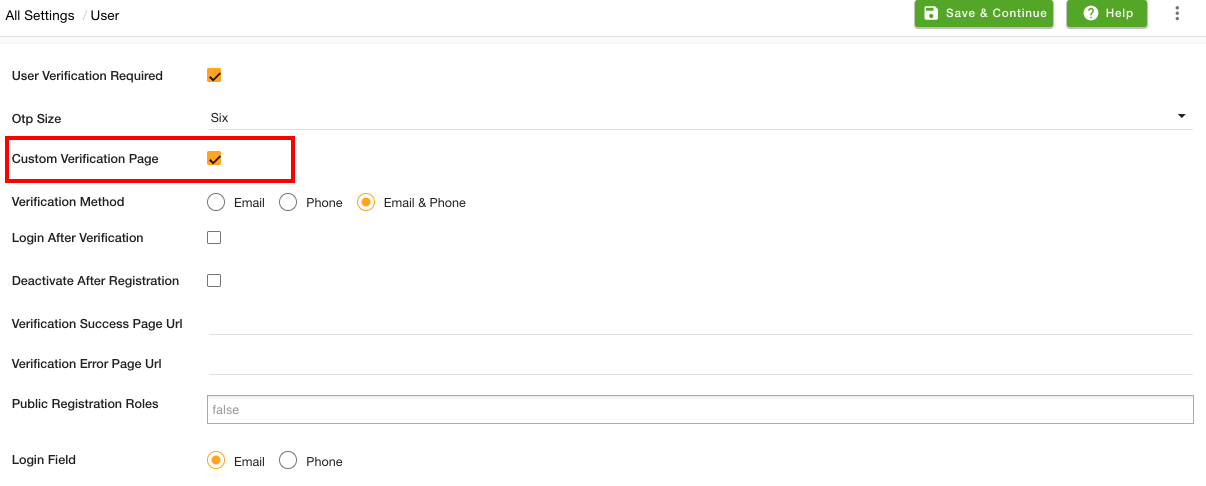 After selecting the custom verification page, one can edit the User page in the theme pages. You can then include the template for the verification on the user page.

The email of the user needs to be verified by clicking on the link received by him in his email. The user can resend the verification mail if it is not received by him or the link has expired.

For verifying the phone number, the user needs to enter the OTP received on his device. If the OTP is expired or not received then the OTP can be resend using the Resend OTP option.
User Verification Notification
The user will get a verification mail or verification SMS or both according to the verification method enabled in settings.
See User Verification Notification for the notification sent to the users.