To enable Userlike first you need to create your account with Userlike. Once the account is created you need to go to Widgets under Config in your Userlike dashboard.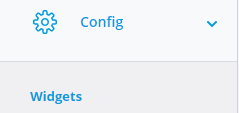 Now go to the respective widget in your widget section.



Go to the install tab in the selected widget.




In the Javascript widget code, copy the userlike secret marked in blue.




Go to Advance settings-> apps in your StoreHippo dashboard.

Install Userlike app. In the app settings, enter the secret copied in the above step.