WebP is a modern image format that provides superior lossless and lossy compression for images on the web. The new WebP format by Google will reduce the image size by at least 30-40%. You can simply convert all the images across your store into WebP images with a simple setting. This will improve the performance of your website without changing the resolution of the images. Using WebP, webmasters and web developers can create smaller, richer images that make the web faster.
Enable WebP images in store
To enable WebP functionality in your store, follow the steps given below:
Go to Settings > MISC in StoreHippo Admin Panel.
Select the check box of Use WebP images across store field.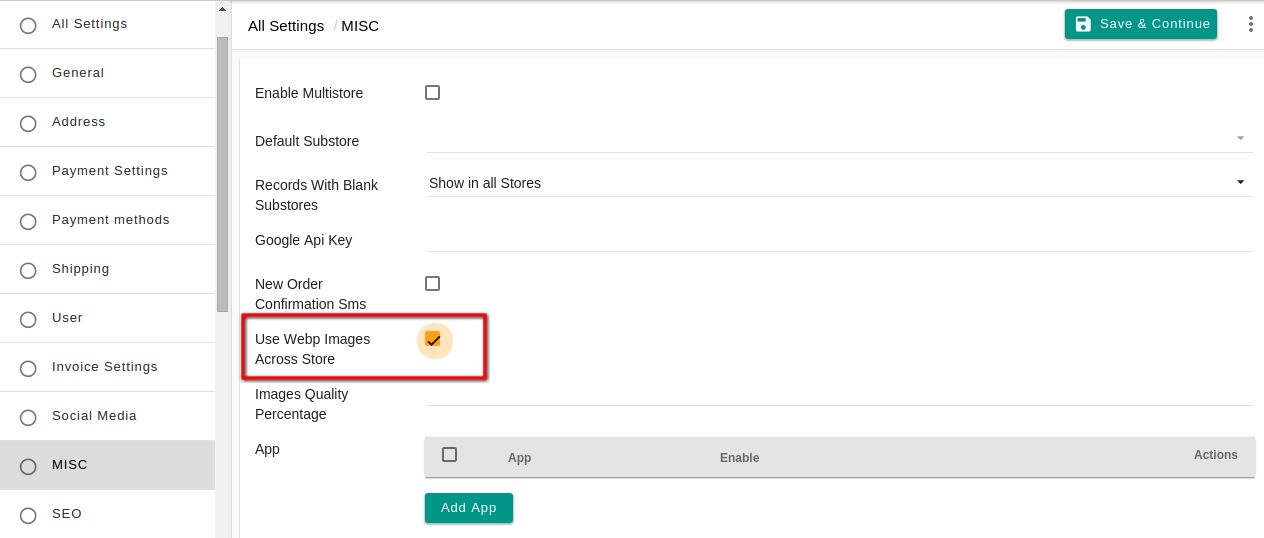 Supported browsers
WebP is natively supported in Google Chrome and the Opera. For browsers, that do not support webp format, images will be rendered in the original image format.