StoreHippo allows you to add the JiovChat business messenger to your store. JivoChat is an all-in-one business messenger that businesses use to talk to customers everywhere, viz live chat, phone, email, and social. Integrating JivoChat allows your customers to communicate with you whether they are on websites, the phone, social media, and so on. JivoChat allows visitors to talk to you using their favorite platforms. Thus, you never miss an opportunity to make a connection.
For adding JivoChat to your store, you need to create a JivoChat account, get the widget code, and add the code in the startup widgets section of the admin panel of your store.
Creating JivoChat account
If you want to add JivoChat to your store, you need to create an account with JivoChat. Go to the JivoChat and start creating your account by clicking the Signup button.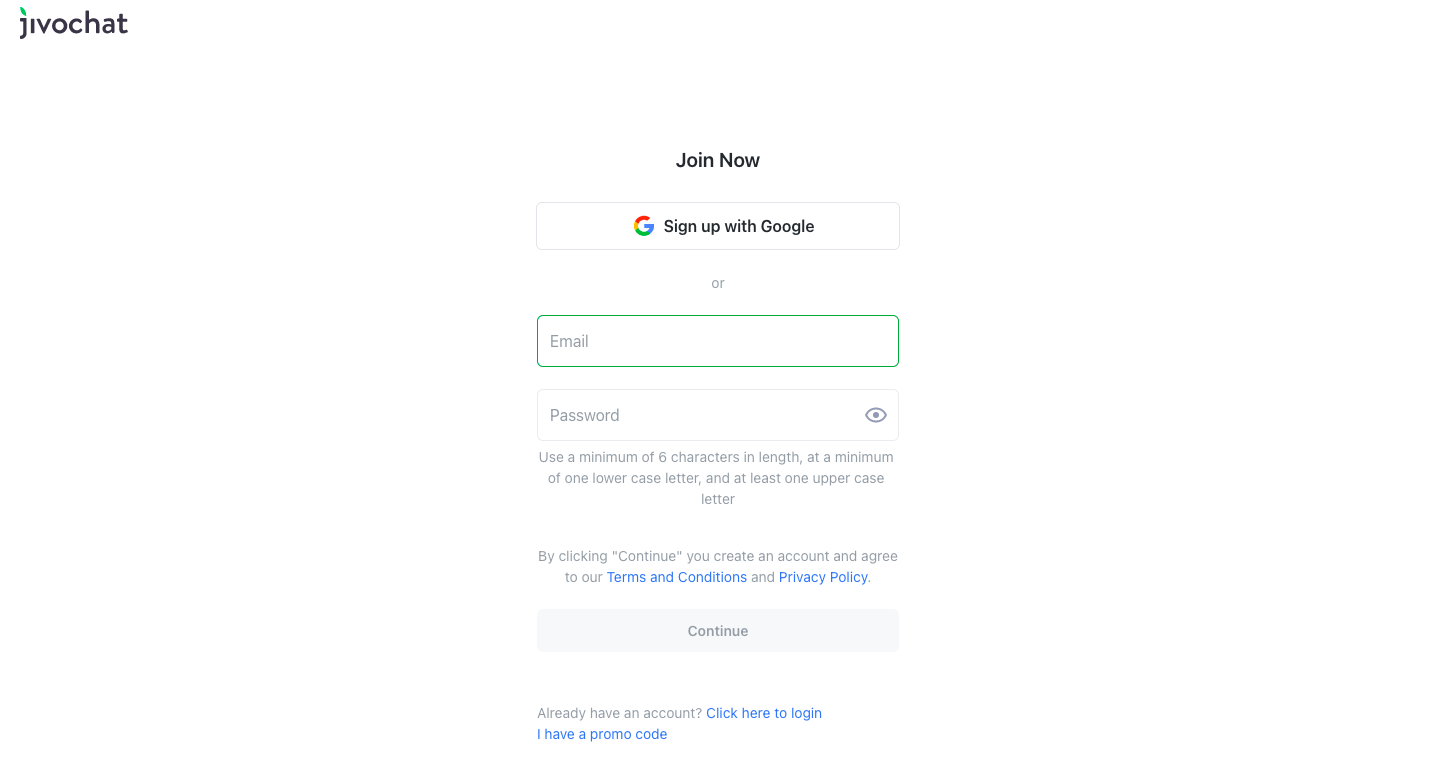 Provide the details and click the Continue button or sign up with Google. If you already have an account, proceed with the next steps.
Configuring your JivoChat
After creating the account, you need to configure your JivoChat account. Follow the steps mentioned below to configure JivoChat:
Adding JivoChat code
You need to install the code on your store to accepts messages from the visitors to your website. Once you have got the code, follow the steps given below to add the code to your store:
Go to the

Site >

Startup Widgets

section in the

StoreHippo Admin Panel.
Click the Add New button. A new page will open with multiple fields.
In the Name field, provide the name of the startup widget.
Under the Template

section, paste the script code that you have copied.
In the

Append To field, select the Head option.
Select the Publish option to activate the widget.
Click the

Save

button to apply the changes.
Now, the JivoChat will be added to your store. Your users can communicate with you through it.