StoreHippo allows you to customize the contact page as per the brand requirement. Contact page is the channel through which the users can send theirenquiriesto the store support team / admin or to the concerned authorities. A Contact page includes store address, store email and contact number, and the form for submission of contact enquiry. The URL for contact page is - <store URL>/contact.
How to edit contact page?
Go to StoreHippo admin panel.

Click on

Design theme in the top right corner. The StoreHippo theme designer is opened as shown below.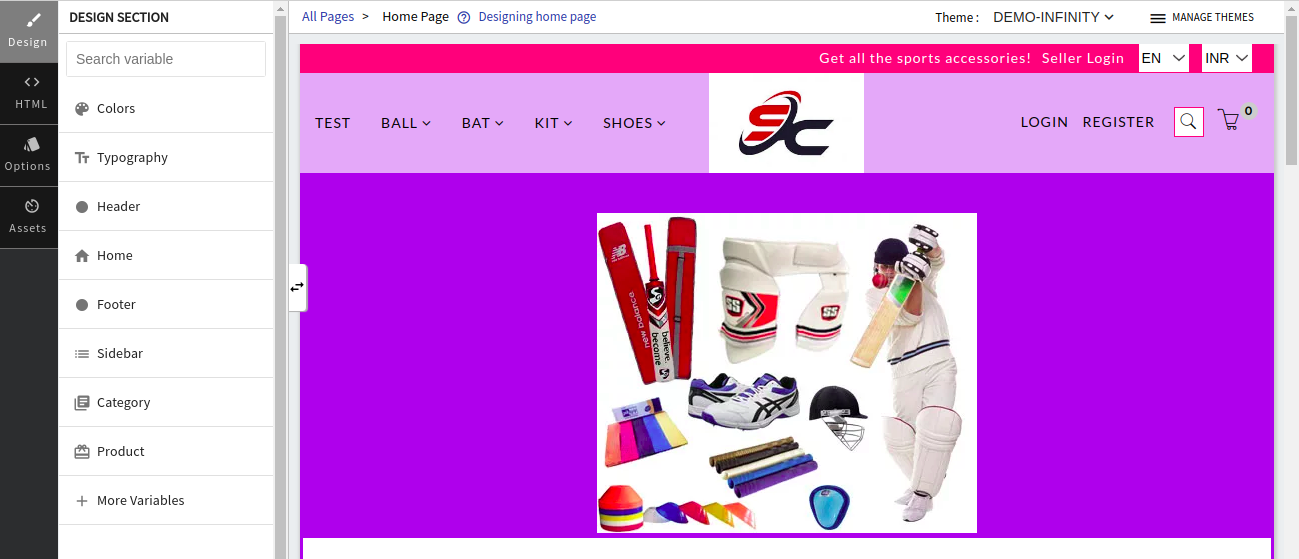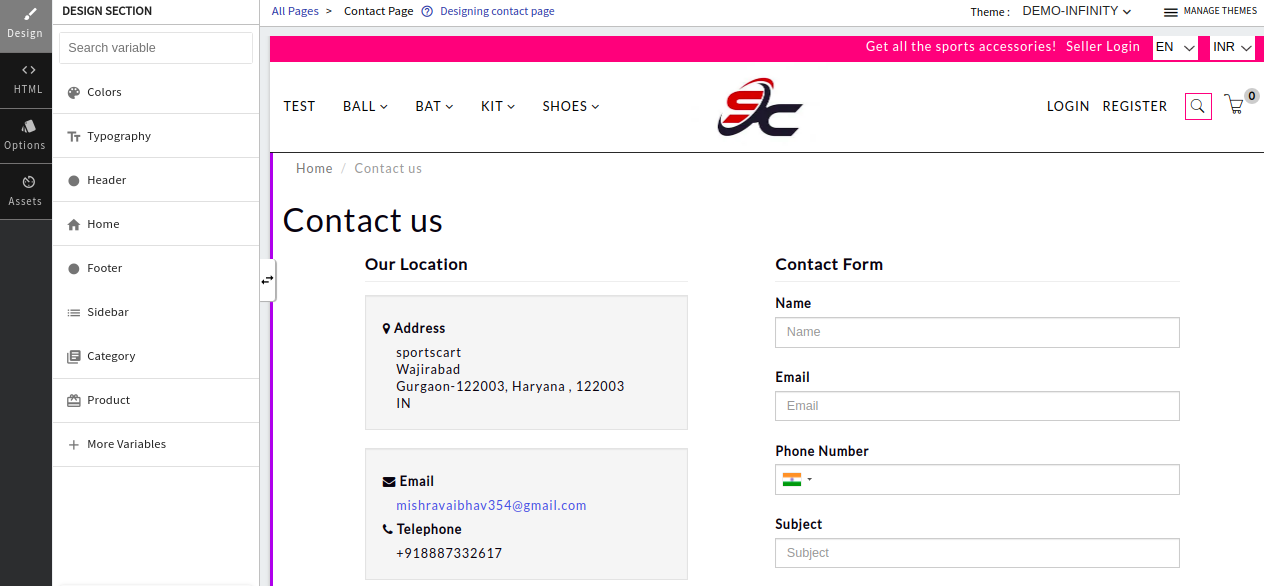 In the left navigation panel, click the HTML option.