Many times, you may need to edit an order i.e. increase or decrease the quantities of the items, change an item, and add or remove an item. StoreHippo allows you to edit an order. You can edit the prepaid as well as COD orders. As the order is edited, the total cost of an order is updated. When the cost of the order changes, then you need to charge or refund your customer the cost difference. You can edit an order only if it is unfulfilled. After the order is edited, the customer will be notified of the same.
Edit an order
Once the order editing is enabled, the order can be edited in the store. However, the fulfilled orders can't be edited. To edit the order, follow the steps given below:
Go to the

Orders

section in the

StoreHippo Admin Panel.

Search for the particular order which you want to edit and click on it.

In the right section of the page, the order summary will be shown.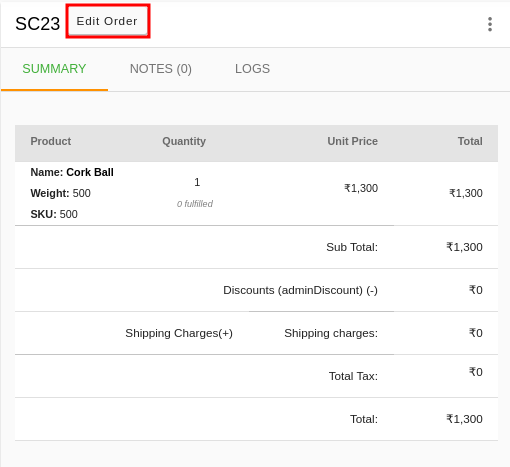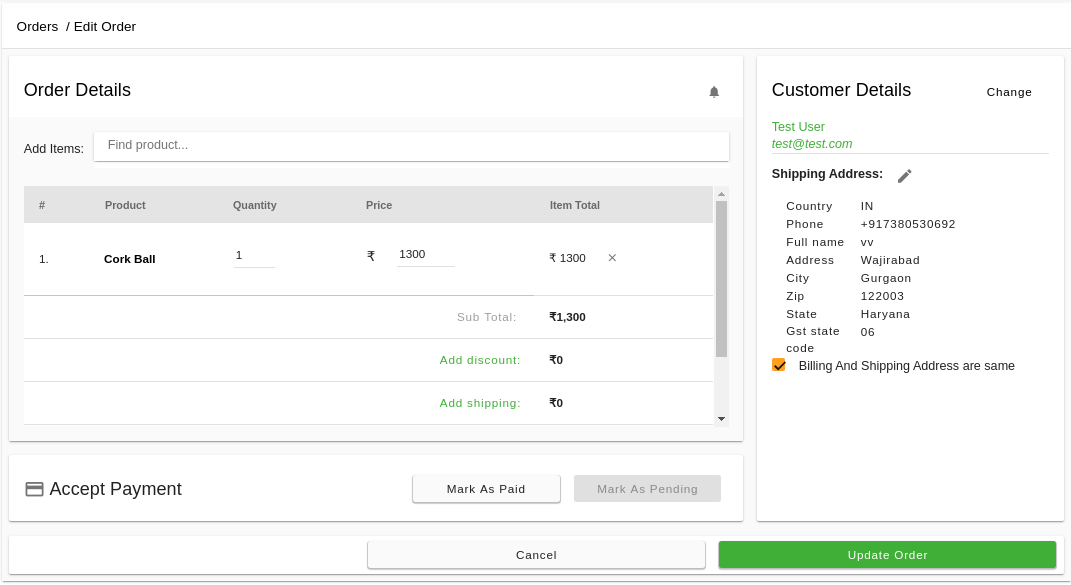 Note: Order edits are not saved until you update the order.
Changes in the order
You can make the following changes in the order:
Add item
Remove item
Replace the item
Edit the quantity
Update the item price
Add discount
Add shipping
Enable/disable taxes
Disable the notifications
You can disable the send notifications to the customer, seller, and admin. Follow the steps mentioned below to disable the notifications: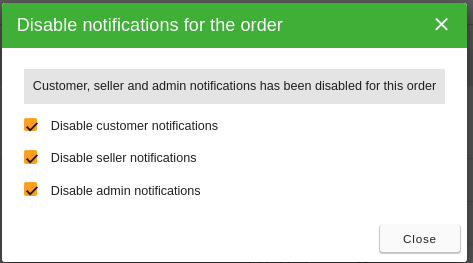 To disable the customer, seller, or admin notifications, select the respective checkbox(es).
After that, click the Close button.