StoreHippo provides you to integrate your custom logistic provider. You can offer your customers your own logistic services using StoreHippo APIs. The logistics provider will need to specify the endpoints i.e API URL.
Click here to know more about the supported endpoints.
Go to Settings > Logistics Providers section in the StoreHippo Admin Panel to integrate the custom logistics provider in your store.

Click on Add New button to add a new logistics provider. The following form appears with the fields explained below: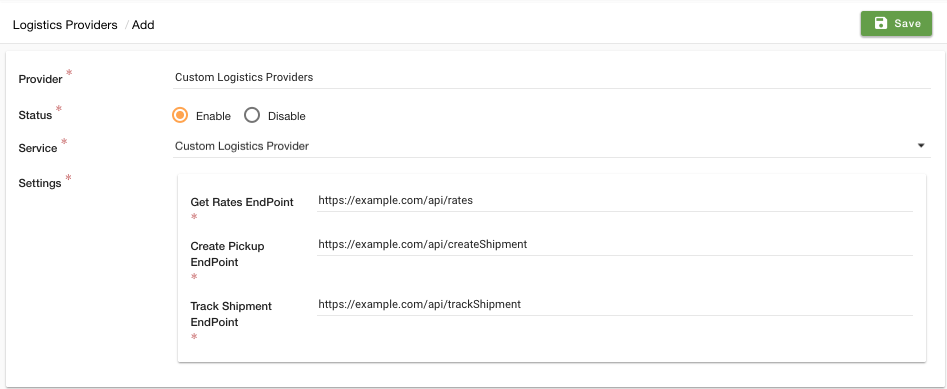 Provider
Enter the name of the logistics provider in this field.
Status
Select the status of the provider. You can select enable if you want to use it or disable if you don't want to use it currently.
Service
Select the "Custom Logistics Provider" from the drop-down.
When you have selected the provider, you are required to enter a few setting details. You have to provide the endpoints (API URL) in settings of the logistics provider.