Google Product Category allows you to easily list your product in Google product feed right from your dashboard.
StoreHippo lets you choose the category for a product from the pre-defined Google product categories. Your product is listed under the category so it shows for all search results for that category.
To provide the Google product category for your product, follow thebelow-mentioned steps:
Go to Products > Products section in StoreHippo Admin Panel.

Add/Edit a product.

In the Miscellaneous tab, find the Google Product Category field.

Select a category from the drop-down list to which your product belongs.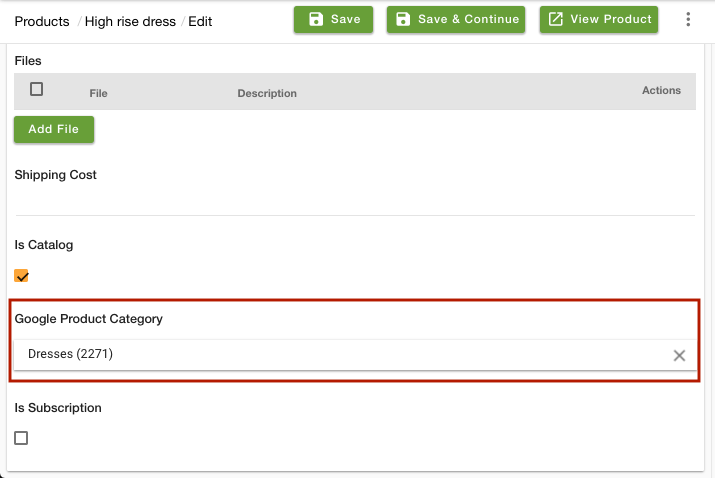 When you select a Google product category, you get a numerical code with it. The same code is then displayed in the product feed.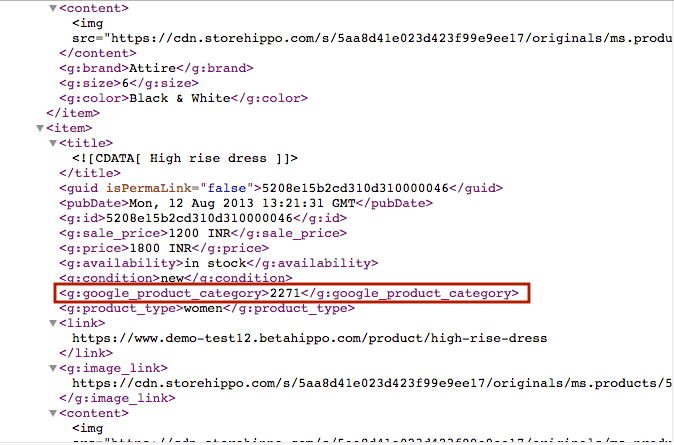 Adding Google Product Category in Bulk
You can also add the Google product category in bulk using a CSV file. In the product CSV file, you can mention the category code in the "google_product_category" column while importing products.