StoreHippo allows you to create a payment link to receive payment for an order with 'pending' financial status. If a customer places a COD order or admin adds an order manually through the admin panel with pending financial status. You can create a payment link for such orders and share it with your customers.
Receive payment for unpaid orders
Following are the steps to create a payment link for an order with 'pending' financial status.
Go to Orders > Orders section in StoreHippo Admin Panel.
Click on the order to view the details of the order.
Click on Receive Payment button next to Balance Amount.

A confirmation popup appears along with the email address of the customer to which the payment link will be sent. Click on Confirm.

Once confirmed, the customer gets the email with the payment link. Admin can also share the link with the customer manually.

Customer clicks on the link and sees the Order Summary. Click on the Make Payment button.

Customer chooses a payment method from a list of available payment methods. He/She is required to fill payment credentials and completes the payment.

The customer will see the Order Summary again.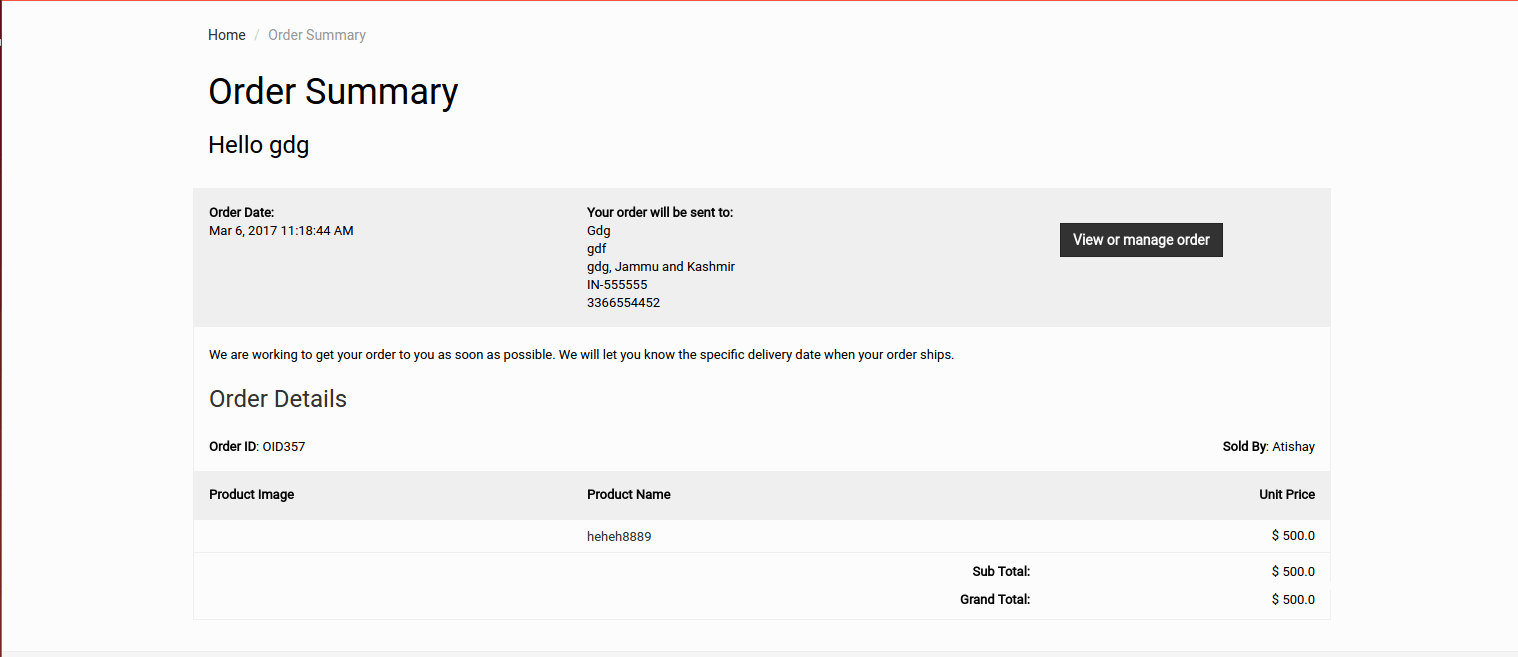 All transactions are also logged in Order Detail.